Digium® Releases First Hardware-based Voice Compression PCI Express Card for Asterisk® Systems
TCE400B codec card conserves CPU resources in large, custom Asterisk installations
Huntsville

, (PresseBox) -
Digium®, Inc., the Asterisk® Company, today released the TCE400B PCI Express card for use with voice applications based on the open source Asterisk telephony platform. The new card provides hardware-based voice compression and decompression (codec) capabilities to shift transcoding from software to hardware. Using the TCE400B in place of a software-only solution places fewer demands on servers and frees up Asterisk to more efficiently process calls and to provide functionality for phone systems such as call recording, conference calling and interactive voice response (IVR).

Asterisk is the most widely used open source telephony engine and tool kit. By offering flexibility to access and alter the software code, Asterisk empowers developers and systems integrators to create Voice over IP (VoIP) communication solutions that match the specific needs of a business. Many businesses use Asterisk as a PBX to manage phone calls, but it's also commonly used as a gateway between IP and PSTN networks, a telephony feature server and as the basis for call center applications.

In addition to its support for G.729a transcoding, the TCE400B gives Asterisk the ability to convert G.723.1 compressed audio into other formats, a capability not otherwise possible with Asterisk or software-only solutions. The card's capabilities allow transcoding between simple, G.711 u-law and a-law, and complex, G.729a 8.0 kbit/s and G.723.1 5.3/6.3 kbit/s, codecs. When running in G.729a mode, the TCE400B can support 120 simultaneous transformations; in a mixed G.729a and G.723.1 mode, it supports 92 simultaneous transformations.

"The TCE400B will be of interest to companies using Asterisk to build feature servers, gateways or custom systems and wanting to conserve CPU cycles," said Bill Miller, Digium's vice president of product management. "The card's ability to work with compressed audio in multiple formats also supports its use in complex telephony environments. Overall, the TCE400B will help bring Asterisk into more enterprise telephony environments."

For more information about TCE400B PCI Express card, visit http://www.digium.com. It is available immediately through Digium's network of partners worldwide for U.S. $1,295.
Digium, Inc.
Digium®, Inc., the Asterisk® Company, created, owns and is the innovative force behind Asterisk, the most widely used open source telephony software. Since its founding in 1999, Digium has become the open source alternative to proprietary communication providers, with offerings that cost as much as 80 percent less. Digium offers Asterisk software free to the open source community and offers Asterisk Business Edition and Switchvox IP PBX software to power a broad family of products for small, medium and large businesses. The company's product line includes a wide range of hardware and software to enable resellers and customers to implement turnkey VoIP systems or to design their own custom telephony solutions. More information is available at www.digium.com.

The Digium logo, Digium, Asterisk, Asterisk Business Edition, AsteriskNOW, Asterisk Appliance, Genuine Asterisk, Switchvox and the Asterisk logo are trademarks of Digium, Inc. All other trademarks are property of their respective owners.

Diese Pressemitteilungen könnten Sie auch interessieren
Weitere Informationen zum Thema "Kommunikation":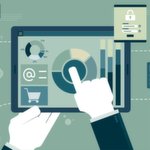 Wunsch und Wirklichkeit – der Arbeitsplatz der Zukunft
Büroar­beits­plät­ze ha­ben sich in den letz­ten Jah­ren be­reits stark ve­r­än­dert und sie wer­den sich in den kom­men­den Jah­ren noch mehr ve­r­än­dern. Mit der Di­gi­ta­li­sie­rung, die lang­sam in den Köp­fen al­ler an­kommt, wach­sen auch die An­sprüche der Ar­beit­neh­mer an ih­ren Ar­beits­platz – ins­be­son­de­re bei der jün­ge­ren Ge­ne­ra­ti­on.
Weiterlesen