The Marketing Arm's wireless practice delivers mobile messaging services using message master® xsp
Mobile messaging platform supports connectivity to aggregators and carriers
Potsdam

, (PresseBox) -
Derdack (www.derdack.com), provider of enterprise notification software and mobile messaging platforms, today announced that the wireless practice of The Marketing Arm, is live on message master® xsp. The SMS/MMS gateway software enables The Marketing Arm to securely and reliably connect to aggregators via SMPP for message delivery.

"We quickly realised that of the specialised solutions that were available, message master® xsp offered a cost effective and proven system," said Mike Jelley, cofounder of The Marketing Arm's wireless practice. "Its ability to connect to aggregators via SMPP and Derdack's global carrier class references were key factors in our decision to choose their mobile messaging software. It's a very good product for companies that need a reliable and fast method of sending and receiving SMS and MMS messages, and it plays a central role in the provision of our mobile marketing 2.0 solutions. It strengthens our infrastructure to support our current and future mobile messaging requirements."

The Marketing Arm's wireless practice provides a diverse client base with a range of mobile marketing services that use SMS and MMS. The agency uses SMS extensively in both inbound and outbound campaigns as it is a rapid, simple channel to reach consumers. A typical campaign could be a sweepstake or competition where consumers can text in a key word in order to enter a prize draw. Consumers can also choose to opt in for marketing campaigns or to receive updates from their favourite sports team.

Setting up SMS connectivity was a straightforward process for The Marketing Arm and it has worked closely with Derdack in setting up its MMS connectivity. message master® xsp also supports MMS services, including The Marketing Arm's mPhoto photo blogging service. mPhoto allows customers to take a photo with a camera phone and publish it to a blog simply by sending it to a short code, removing the need for customers to have file upload capability on the handset.

"message master® xsp has allowed us to respond to and take advantage of the new market opportunity represented by the growing trend in MMS usage," said Jelley. "It's also enabled us to deliver a more consistent, reliable service to our customers irrespective of the message volumes."

Matthes Derdack, Managing Director of Derdack added, "Connecting to aggregators and carriers requires a specialist solution that exploits SMPP and other carriergrade features and Derdack has a great deal of experience in this area. The Marketing Arm is an excellent example of how marketing agencies can rely on a standard mobile messaging platform to build sustainable revenue streams based on SMS and MMS messaging."

ABOUT THE MARKETING ARM

A member of Omnicom Group (NYSE: OMC), The Marketing Arm is a nextgeneration promotion agency that harnesses the power of emotion to make brands more engaging. With a focus on sophisticated planning across all promotional channels, The Marketing Arm provides bestinclass consulting that spans nine emotional platforms within entertainment, sports, multicultural, and cause marketing. Known for big ideas, the agency has developed comprehensive integrated programs -- from digital to instore, spanning 22 consumer touchpoints -- for more than 100 bluechip brands. For further information, visit www.themarketingarm.com.
Derdack GmbH
Derdack is an independent software vendor offering mobile messaging platforms and enterprise notification software. Derdack's premium products provide clients with unsurpassed service innovation and business continuity. Derdack is headquartered in Potsdam, Germany and has several hundred installations worldwide. A thriving Partner channel extends the company's reach globally.

Derdack is recognized for its intuitive yet inspiring software products and has customers in over 50 countries worldwide and in all verticals. Clients include BMW UK, Caterpillar Belgium, Daimler, Microsoft Ireland, Roche Switzerland, Siemens Germany, Steria UK, Symantec and Telstra Australia. For further information please visit www.derdack.com.

Diese Pressemitteilungen könnten Sie auch interessieren
Weitere Informationen zum Thema "Software":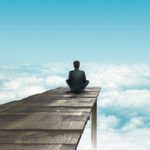 Open Telekom Cloud jetzt auch als Hybrid Solution
Die Open Te­le­kom Cloud gibt es ab so­fort auch in der Kon­s­tel­la­ti­on ei­ner Hy­brid Cloud und bie­tet da­mit bei Be­darf noch mehr Si­cher­heit und Ge­schwin­dig­keit. Bis­her gab es die Re­chen- und Spei­cher­ka­pa­zi­tä­ten aus­sch­ließ­lich als Pu­b­lic Cloud aus den zer­ti­fi­zier­ten hoch­si­che­ren Twin-Re­chen­zen­t­ren der Te­le­kom in Bie­re und Mag­de­burg in Sach­sen-An­halt.
Weiterlesen