UK True Fleet Market puts in a solid performance for the start of 2017
Frankfurt am Main

, (PresseBox) -
The UK True Fleet Market has started its year with a + 5.5% beating the Private growth rates and delivering a little less than 60,000 registrations in January. Overall the Total Market was up 2.9% and while both Private and True Fleet ended positive Special Channels recorded a - 4.9%.

There were three new additions to January's True Fleet Top 10 for manufacturers. Skoda jumped two places into 10th position, Toyota managed a four place surge moving from 11th into 7th position but in terms of highest position jump Kia took the crown accelerating into 9th place from 15th. While by no means the top in term of registration for Kia the Optima delivered almost 10 times its volume which helped push the brands growth to + 92.2% when compared to January 2016.

Another mention must go to SEAT who though not inside the Top 10 (13th place) also had a great January in terms of growth registering a + 92.0%. With three of the six models rallying to help with the push, Ibiza almost doubled its volume securing 29.3% share of SEAT's volume for the month, the Alhambra quadrupled its volume registering a 19.8% share and the all-new Ateca took a 19.4% slice of the SEAT volume.

Our final look on the UK was on the hybrid market for True Fleet which has recorded a + 24% and its best ever January on record. While it comes as no surprise that this portion of the market continues to grow what is becoming more apparent is the push coming from the German manufacturers, with BMW and Mercedes leading the charge. BMW entered the hybrid market in 2012 and in the end managed a 0.19% share. By the close of 2016 they had grown that share to 11.7%. Mercedes' ascent has been even more pronounced. In 2012 they achieved a 0.49% share but in 2016 had managed to gather an amazing 15.2% of the market and jumped over Lexus in the rankings. The main Japanese players of Toyota, Mitsubishi and Lexus each finished 2016 with 30.0%, 20.4% and 13.6% respectively, while Honda has almost seemingly stepped away from the segment. So while the volume does continue to grow and the Japanese manufacturers are still in the driver's seat it may not be long before they have to share some of the top billing from the hybrid market.
Dataforce Verlagsgesellschaft für Business Informationen mbH
Dataforce is the leading provider of fleet market data and automotive intelligence solutions in Europe. In addition, the company also provides detailed information on sales opportunities for the automotive industry, together with a wide portfolio of information based on primary market research and consulting services. The company is based in Frankfurt, Germany.
Diese Pressemitteilungen könnten Sie auch interessieren
Weitere Informationen zum Thema "Fahrzeugbau / Automotive":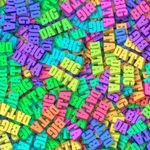 Warum Big-Data-Analysen oft scheitern
Rund zwei Drit­tel der 152 Na­mur-Mit­g­lieds­un­ter­neh­men sind da­von über­zeugt, dass die Da­ten­ana­ly­se prin­zi­pi­ell zur Opti­mie­rung von An­la­gen ge­eig­net ist. Die Um­set­zung von Big-Da­ta-Ana­ly­sen ver­läuft je­doch in den Be­trie­ben eher sch­lep­pend, wie ei­ne Um­fra­ge der Tech­ni­schen Uni­ver­si­tät Mün­chen er­gab. Die Wis­sen­schaft­ler er­klä­ren, warum das so ist und warum Big-Da­ta-Ana­ly­sen oft schei­tern.
Weiterlesen