True Fleet booming alongside the rest of the Spanish automotive market
Frankfurt am Main

, (PresseBox) -
With the Spanish economy outperforming the rest of the Eurozone since 2015 according to the January article from "thecorner.eu" it comes as no surprise to see the continuing reflection in Spain's automotive market place. The passenger car Total Market finished with 131,000 registrations up 12.9% for March and 8.8% YTD. True Fleet had a strong March with a + 18.4% which was the 2nd highest growth rate from this month's market segments and the best March True Fleet numbers since 2007.

Inside True Fleets' top 10 Manufacturers there were some big jumps in ranking for Renault and Ford. Renault took out the top spot for the first time in 2017, jumping 4 places from 5th to record a + 75.9% over March 2016. VW was 2nd and had to concede the top spot for the first time this year. Ford however was the highest mover finishing 3rd on the podium with a 7 place jump registering a + 61.0% to achieve its spot. The rest of the top 10 order was as follows: Nissan, BMW, Peugeot, Audi, Toyota, Mercedes and SEAT. Interestingly all but one of the Top 10 achieved positive growth.

Double-digit growth was achieved by four of the True Fleet vehicle segment's, the biggest came from Utilities showing a + 66.1% followed by Small with a + 44.6%. SUV registered + 34.6% and Sports Car produced a + 31.5%.

Looking further into the Small Car segment we found there were two new entries to the top 10 with only one of the models retaining their place. In reverse order the Nissan Micra in 10th more than tripled last year's registrations and was the one of the new entries to the top 10. The next three all dropped positions, the Mini One/Cooper finished 9th slipping from 7th, Seat Ibiza was 8th tumbling from 2nd and

the Toyota Yaris in 7th fell from 5th. The Citroen C3 was the next entry from outside the top 10 moving from 11th into 6th while sister companies' Peugeot 208 dropped from 3rd into 5th. The remaining 4 four models all achieved positive growth figures, starting with the Opel Corsa in 4th moving up from 6th. The Ford Fiesta was the highest mover jumping six places from 9th to 3rd and the VW Polo took the 2nd spot with a 2 place surge from 4th. The Renault Clio was a deserved 1st; it registered over twice the volume of the VW Polo and retained its place in the top spot for the 7th month in a row. With CO2 emissions becoming more and more part of the push to help combat pollution in major cities it was interesting to note that 91.3% of those Clio's registered produced under 90g of CO2 per 100km, its next closest rival was the Toyota Yaris with 77.1% of its volume in the sub 90g class.
Dataforce Verlagsgesellschaft für Business Informationen mbH
Dataforce is the leading provider of fleet market data and automotive intelligence solutions in Europe. In addition, the company also provides detailed information on sales opportunities for the automotive industry, together with a wide portfolio of information based on primary market research and consulting services. The company is based in Frankfurt, Germany.
Diese Pressemitteilungen könnten Sie auch interessieren
Weitere Informationen zum Thema "Fahrzeugbau / Automotive":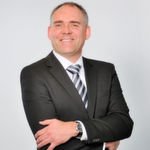 Diese Einsatzszenarien bietet die Blockchain
Die Kryp­to­wäh­rung Bit­coin macht mo­men­tan fast täg­lich Schlag­zei­len. Im Zu­ge des­sen fällt zwangs­läu­fig der Be­griff "Block­chai­n", der oft­mals fäl­sch­li­cher­wei­se als Sy­n­onym ver­wen­det wird. Doch Block­chain ist sehr viel mehr als nur Bit­coin – ei­ne zu­kunft­s­träch­ti­ge Tech­nik, die auch au­ßer­halb von Kryp­to­wäh­run­gen gro­ßes Po­ten­zial hat. Sie kann in den ver­schie­dens­ten Bran­chen im­men­se Vor­tei­le brin­gen – und das liegt an den Ei­gen­schaf­ten der Block­chain-Tech­nik an sich.
Weiterlesen