CST Announces Technical Webinar Series on Electromagnetic System Design
Darmstadt

, (PresseBox) -
Computer Simulation Technology (CST) announces a major new webinar series focusing on today's most challenging 3D Electromagnetic problems in RF system design, EMC, and signal integrity.

Current electronic devices can include multiple antennas, very high data rate circuitry, high density IC packages, and strict federal requirements on emissions and susceptibility. Larger systems incorporating many electronic circuits, face problems of interoperability, cable harness interference, behavior of novel materials, and lightning protection. Devices and systems can range in size by several orders of magnitude.

Computer simulation of this wide array of requirements and scales has only recently become feasible through a combination of new software methods and high performance hardware. In a series of 45 minute webinars, CST will be addressing high frequency design concerns at the device level as well as at the full system level. Broadcast worldwide, these webinars will give an overview of what the high frequency design challenges are in each case and how 3D simulation with CST STUDIO SUITE(TM) can be a critical tool in characterizing and optimizing the device or system to meet requirements.

The full list of webinars and dates is below:

- Multiband Wireless Device Design in a Complex Physical Environment; 9-Sep-2010
- Modeling Susceptibility of Large Airborne or Ground Based Structures to Lightning; 23-Sep-2010
- Modeling and Optimization of Electronic PCB/Packaging Structures for Signal and Power Integrity: 10-Oct-2010
- Modeling the Installed Performance of Antennas in a Ship Topside Environment; 4-Nov-2010
- CST STUDIO SUITE 2011 - What's Coming; 9-Dec-2010

More information and registration on: www.cst.com/webinars

"It is amazing how far numerical technology in tandem with high performance computing has come in the last couple of years" commented Jonathan Oakley, VP Sales & Marketing, CST of America. "With such a powerful combination now available, realworld devices and systems can be simulated and their performance reliably optimized, before any hardware is even touched"

About CST STUDIO SUITE

The electromagnetic simulation software CST STUDIO SUITE(TM) is the culmination of many years of research and development into the most efficient and accurate computational solutions to electromagnetic design challenges. It comprises CST's tools for the design and optimization of devices operating in a wide range of frequencies - static to optical. Analyses include thermal and mechanical effects, as well as circuit simulation. All programs are accessible through a common interface which facilitates circuit and multiphysics cosimulation.

More information about CST and its products is available at http://www.cst.com.
CST - Computer Simulation Technology AG
CST develops and markets software for the simulation of electromagnetic fields. Its products allow you to characterize, design and optimize electromagnetic devices all before going into the lab or measurement chamber. The extensive range of tools integrated in CST STUDIO SUITE® enables numerous applications to be analyzed without leaving the userfriendly CST design environment and can offer additional security through cross verification. CST's customers operate in industries as diverse as Defense, Telecommunications, Automotive, Electronics, and Medical Equipment.
Diese Pressemitteilungen könnten Sie auch interessieren
Weitere Informationen zum Thema "Software":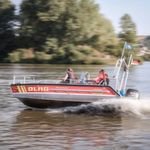 DLRG nutzt Ressourcen der Profitbricks-Cloud
Di­gi­ta­le Trans­for­ma­ti­on in Ve­r­ei­nen ist Zu­kunfts­mu­sik? Nicht so bei der Deut­schen Le­bens-Ret­tungs-Ge­sell­schaft. Bald wer­den über 1,6 Mil­lio­nen Ret­tungs­schwim­mer und eh­renamt­li­che Mit­ar­bei­ter über die Pro­fit­Bricks-Cloud si­cher ver­wal­tet. Wie SE­WO­BE 1,6 Mil­lio­nen DLRG-Mit­g­lie­der da­ten­schutz­kon­form in der Pro­fit­Bricks-Cloud ver­wal­tet, zeigt ei­ne ak­tu­el­le Fall­stu­die.
Weiterlesen