Corelis Unveils Stand-Alone In-System Programming Solutions
ScanExpress Programmer(TM) bundles provide an affordable path to performance-driven in-system programming requirements
Cerritos

, (PresseBox) -
Corelis, Inc., a leading supplier of high-performance boundary-scan tools, announced today the availability of two new product bundles for stand-alone in-system programming environments. The bundles are based on the existing ScanExpress(TM) family of products and are dubbed ISP-TAFP and ISP-JTAG.

ISP-TAFP is capable of performing CPU assisted programming by taking control of a processor's JTAG port. The ISP-TAFP bundle includes all required hardware and software to program Flash and SEEPROM devices that share bus architecture with a JTAG compatible processor. The bundle also includes a license for a single processor family, chosen by the user. Supported processor manufacturers include AMCC, ARM, Atmel, Broadcom, Freescale, IBM, Marvell, MIPS, PMC, RMI, Samsung, ST Microelectronics, TI, as well as soft processors for Altera, Xilinx, and other FPGA vendors. The ISP-TAFP bundle is priced at US $1,500.

ISP-JTAG allows programming of Flash and SEEPROM devices that interface directly with IEEE-1149.1 compliant devices. ISP-JTAG is also useful for programming CPLD and FPGA devices via their JTAG ports. In addition to including all the required programming hardware and software, the ISP-JTAG bundle includes Flash vector generation services for the specific device to be programmed providing a full turn-key solution. The ISP-JTAG bundle is priced at US $3,000.

"In-system programming solutions continue to become more accessible and affordable," said Ryan Jones, Senior Technical Marketing Engineer at Corelis. "These new bundles provide a lower-risk programming solution by reducing a customer's resource investment in addition to providing high-end capabilities to budget conscious customers."

ScanExpress Programmer(TM) is the main software tool used for in-system programming of non-volatile memory devices utilizing serial protocols such as SPI, I²C, and JTAG. The tool can program both NOR and NAND Flash memory devices on a board with a working JTAG scan-chain where the pins on the memory device are accessible through the boundary-scan component's I/O pins. Furthermore, the tool can access memory devices connected to a CPU using the CPU's JTAG emulation capabilities allowing programming at the highest theoretical speeds.

Jump to product page: http://www.corelis.com/products/Test_Software.htm#InSystemProg
Corelis
Corelis, Inc., a subsidiary of Electronic Warfare Associates, Inc., offers bus analysis tools, embedded test tools and the industry's broadest line of JTAG/boundary-scan software and hardware products combining exceptional ease-of-use with advanced technical innovation and unmatched customer service. Corelis' development and test tools are used by companies such as Agilent, Dell, IBM, Jabil, Intel, Microsoft, Lockheed Martin, Rockwell Collins, Hewlett-Packard, Motorola, Qualcomm, Nokia, Panasonic, TI, Ford, Plexus, Broadcom, Ericsson, Flextronics and many others. Corelis products are found globally in every industry developing or manufacturing electronic products.
Diese Pressemitteilungen könnten Sie auch interessieren
Weitere Informationen zum Thema "Hardware":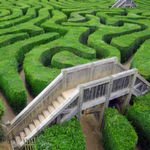 Was ist ein System-on-a-Chip (SoC)?
Un­ter Sys­tem-on-a-Chip (SoC) ver­steht man die Un­ter­brin­gung von ei­nem gro­ßen Teil oder meist so­gar al­len Funk­tio­nen ei­nes Sys­tems auf ei­nem Chip. Sol­che Chips wer­den zum Bei­spiel in Han­dys, Blu­ray-Play­er und übe­rall dort ein­ge­setzt, wo auf kleins­tem Raum ei­ne sehr ho­he Leis­tung ge­for­dert ist.
Weiterlesen