Continental Product and Innovation Highlights at CES Asia 2017
Consumer Electronics Show Asia 2017
Hannover

, (PresseBox) -

Continental offers over-the-air updates for multiple electronic control units in the vehicle
3D display surface: new design possibilities in the cockpit
Multifunctional smart device terminal offers wireless charging and NFC functionality
Cloud-based vAnalytics provides mobility-related services for dealers and auto repair shops as well as car owners and drivers
Swarm intelligence on two wheels: eHorizon for motorcycles
The innovative connected Energy Management offers fuel efficiency guidance to the driver
Continental's Safety Domain Control Unit (SDCU) provides Integrated Safety
Continental's China Automated Driving Development Vehicle will be shown in CES Asia 2017


As the automotive industry continues its rapid shift towards software and mobility services, Continental is expanding the list of pioneering products. To demonstrate its interpretation of the digitalization of the automotive world, the international technology company will be showcasing a selection of products and services at the Consumer Electronics Show (CES) Asia on June 7 - 9 in Shanghai.

"The entire automotive industry is undergoing a revolution and we at Continental are playing an active role in shaping it. On the basis of our solid expertise in systems integration and our years of experience in the field of vehicle connectivity and human-machine interface technology, we are constantly adapting our products in line with the latest market trends. For example, we are developing the building blocks of new mobility solutions for our customers and helping to shape the mobility of tomorrow together. At the upcoming CES Asia in Shanghai, we will be showcasing the very latest solutions which will be taking us into the future," says Enno Tang, President & CEO of Continental China.

Continental offers over-the-air updates for multiple electronic control units in the vehicle

Continental has helped vehicle manufacturers with over-the-air updates for more than ten years and is today shipping various products capable of being updated over-the-air to different vehicle manufacturers. Now Continental is expanding its portfolio to enable updates of electronic control units across the entire vehicle from powertrain to infotainment systems.

With the cooperation of mobile satellite communications company Inmarsat, Continental will be able to deliver over-the-air updates across the globe through a single network. Inmarsat operates multiple geostationary satellite constellations that provide a two-way data connection combined with a global broadcast capability to enable rapid, responsive and efficient over-the-air updates to vehicles everywhere. This will allow Continental's customers to deploy worldwide update campaigns at the push of a button, bypassing the complexity of dealing with multiple mobile network operators. The cooperation between the companies will also enable vehicles to leverage intelligent routing over satellite and terrestrial wireless (mobile, WiFi) networks to achieve the best quality of service, least cost, and highest availability.

High-quality 3D display surface offers new design possibilities in the cockpit

The growing demand for functions and digital content in the cockpit means that in-vehicle display surfaces are getting bigger all the time. Fully digital instrument clusters may be ideal for flexibly displaying digital content, but they offer less design flexibility. To enable future drivers to enjoy digital content without having to loot at a classic flat media display, Continental has developed a 3D display surface featuring optically bonded, topographical elements that restores a sense of quality and design individuality to the classic display. The 3D display surface was awarded the 2017 CES Asia Honoree Awards in the Mobile category.

Multifunctional smart device terminal offers wireless charging and NFC functionality

The key functionality of the Multifunctional Smart Device Terminal (MFST) from Continental: the new terminal allows drivers to wirelessly charge their smartphone and operate a range of device functions in the vehicle safely and conveniently. To wirelessly connect the smartphone to the vehicle, the driver simply places the device in the compartment in the center console. Virtually any mobile device can then be charged inductively. The only requirement is that the smartphone meets the "Qi" standard specified by the Wireless Power Consortium (WPC) or that it can be retrofitted to do so. The Multifunctional Smart Device Terminal also offers automatic wireless bluetooth pairing of the phone with support of the external antenna and the head unit in the vehicle. The driver only needs to activate the Near Field Communication (NFC) function. The terminal also supports wireless antenna coupling, thus the mobile phone receives significantly better signal quality when transmitting and receiving phone calls and data.

Cloud-based vAnalytics provides mobility-related services for dealers and auto repair shops as well as car owners and drivers

vAnalytics offers a wide range of services, including customer relationship management, geolocation, geofencing, remote vehicle access, diagnostics and fleet management, etc. Taking customer relationship management as an example, "CRM+" connects dealers and auto repair shops to their customer's vehicles for monitoring and reporting the vehicle related information with the approval of the customer. In China, together with BestDrive – a subsidiary of Continental specializing in spare car parts and auto repair shop services – Continental has been performing the application of the CRM+ service in Shanghai since early summer 2016 successfully. During the Auto Shanghai 2017, Continental signed a strategic Joint Venture agreement with China Unicom Smart Connection to establish and operate a world class Intelligent Transportation Systems (ITS) solution provider. And vAnalytics will be one of the products and services that the upcoming Joint Venture will deliver to the market.

Swarm intelligence on two wheels: eHorizon for motorcycles

Motorcyclists can already start looking forward to future seasons because, thanks to the electronic horizon (eHorizon), Continental developers are enabling not only car drivers but also motorcyclists to see around corners. The eHorizon system for two-wheelers interconnects bikers, offers a shared platform to motorcyclist communities, and allows motorcyclists to share important route information. With this system, Continental is using the concept of swarm intelligence, which continuously supplies the digital map in the backend with accurate and up-to-date information. The stored data is collated in the cloud and made available to all motorcyclists. This ensures that bikers are informed in advance of obstacles along their route such as road works, accidents, oil or water on the road, or traffic jams, which enhances safety not only for them but also for all other road users.

Connected Energy Management takes its cue from the driver

In an electric or hybrid vehicle, the connected Energy management (cEM) can adapt hybrid operating strategies to the identified preferences of the driver. At the same time details of the identified route also can be integrated into the energy planning strategy. Route topography, outside temperature (allowing heating requirements to be assessed), time of day (indicating whether this is, say, a regular commute or the start of a holiday) and length of journey are just some examples of the information that can be used in this way. Backend data too can be integrated in the adaptation and optimization process. Continental hails this personalization as a "win-win" for drivers.

Continental's Safety Domain Control Unit (SDCU) provides Integrated Safety

With the goal of continuing to improve road users' protection, the control of passive safety is not only extended to the use of vehicle dynamic sensor information. In addition innovative radar and camera sensor data from advanced driver assistance systems and other sensors from the vehicle are being included.

Therefore, new possibilities are being opened for recognizing an impending accident earlier and to improving assessment of the severities of an accident. Amongst SDCU's functions that benefit from an improved information base through networking is, for example, the situation-dependent deployment of airbags (multi-level airbag deployment). But also the activation of the wheel brakes after an accident (Post Crash Braking), an active pretensioner of the seat belts, and the automatic eCall belong to the possibilities that contribute towards Integrated Safety.

When it comes to Automated Driving (AD), restraint systems will have to capture a more comprehensive scope in the vehicle safety concept. There will arise new challenges in passive safety concepts due to occupants' freedom of movement, which will no longer be limited to a straight seating position in the driving direction. The SDCU will provide safety relevant information for the safety environmental model in AD System.

China AD Development Vehicle

The China Automated Driving Development Vehicle was launched in August 2016, aiming to utilize the full innovation to driving forward the AD evolution in China and help to elevate the capabilities of the Chinese automotive industry.

The Cruising Chauffeur, as one important automated driving feature of China AD Development Vehicle, hands all driving related tasks to the vehicle. Compared with current adapted cruise control, this AD Development Vehicle features automated lateral and longitudinal guidance, keeping the car within the lane as it travels around bends and executing lane changes when requested by the driver. To avoid mode confusion a light band at the bottom of the windscreen will shine to notify the driver Cruising Chauffeur is enabled. The vehicle can then take over from the driver, cruising along the highway by adjusting its speed in response to traffic conditions and transport regulations. The driver does not have to take over again until exiting the highway – which the vehicle announces ahead of time. Under these settings, the Development Vehicle is designed to handle the driving in a highly automated driving mode for speeds of up to 130 kph on freeways.
Continental Automotive GmbH
Continental develops pioneering technologies and services for the sustainable and connected mobility of people and their goods. Founded in 1871, the technology company offers safe, efficient, intelligent and affordable solutions for vehicles, machines, traffic and transport. In 2016, Continental generated sales of €40.5 billion and currently employs more than 227,000 people in 56 countries.
Diese Pressemitteilungen könnten Sie auch interessieren
Weitere Informationen zum Thema "Fahrzeugbau / Automotive":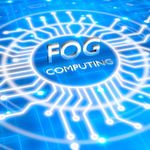 Fog Computing beflügelt Co-Location- und Housing-Anbieter
Die In­du­s­trie 4.0 setzt sich in Rie­sen­schrit­ten durch – und droht auch mitt­ler­wei­le be­kann­te Phä­no­me­ne wie das Cloud Com­pu­ting auf sei­nem Weg zu zer­t­re­ten. Denn un­ter dem Schlag­wort In­du­s­trie 4.0 wird nicht nur die voll­stän­di­ge und in­tel­li­gen­te Ver­net­zung al­ler Ob­jek­te in ei­ner Pro­duk­ti­on­s­um­ge­bung vor­an­ge­trie­ben, son­dern auch ei­ne so gro­ße Da­ten­men­ge er­zeugt, dass her­kömm­li­che Clouds sie nicht mehr fas­sen kön­nen.
Weiterlesen