Concurrent Announces Availability of Origin Release 3
Next Evolution of Video Streaming Platform
Atlanta

, (PresseBox) -
Concurrent, (NASDAQ:CCUR), a global leader in storage, protection, transformation, and delivery of visual assets announces the availability of Origin Release 3, offering video service providers the most comprehensive origin platform for ingesting, hosting, distributing, and serving video content to any device, any time, over any network, for content service providers.

Concurrent's Origin Release 3 adds several new capabilities including "Restart TV" for live streams to IP devices enabling viewers to go back to the beginning of any live show they are watching; and new small footprint deployment options providing lower cost entry points without compromising functionality or the ability to scale as capacity requirements increase.

The platform uses a common integrated architecture to enable service providers to launch live video streaming, video on demand, Catch-up TV, Restart TV, and cloud DVR services to IP devices and classic cable set-top boxes. Integrated content adaptation for Just-In-Time IP packaging and encryption ensures the content is delivered using the adaptive bitrate (ABR) format and digital rights management (DRM) supported by the type of IP device.

"As viewers request more video services and flexibility for an ever-increasing array of consumer devices, service providers are challenged to meet new expectations and remain competitive," said Scott Ryan, Concurrent's SVP of Content Solutions. "Concurrent's Origin Release 3 delivers new revenue generating, value-added features supporting live, on-demand, and cloud DVR workloads for any device, from a single platform that is far simpler to deploy and scale."

With new redundancy and scalability features, Origin Release 3 can now be deployed with minimal footprint, without compromising functionality, reliability, and scalability. Instead of multiple separate servers supporting back-office integration, resource management, VOD, live streaming, and DVR, Origin Release 3 enables all these services to exist on a single server, or initially two servers to support seamless failover for high availability.  Additional servers can be added to support live recording and streaming capacity scaling requirements.

New and enhanced features include:


Multiple hardware and software deployment options from software-only, VM, single server, and clustered hardware solutions
Restart TV for IP Devices, an addition to a comprehensive suite of time-shift TV options for both IP devices and RTSP set-top-boxes including Pause Live TV, Catch Up TV and Cloud DVR
Content delivery for all devices, all formats, all protocols, to support RTSP/QAM Set-Top-Boxes and IP Devices
Direct-to-object integration with AquariTM flexible and scalable performance storage
Just-In-Time Packaging for streaming the correct format required by IP devices such as Smooth Streaming, HLS, HDS, and DASH
Just-In-Time Encryption with DRM (Digital Rights Management) integration
VOD ingest and storage, live ingest recording, and live IP streaming
Comprehensive Back-office integration


For more information please visit www.concurrent.com
Concurrent HPS Europe
Concurrent (NASDAQ:CCUR) is a global software and solutions company that develops advanced applications on a core foundation of high performance Linux and storage technologies. We serve industries and customers that demand uncompromising performance, reliability and flexibility to gain a competitive edge, drive meaningful growth and confidently deliver best-in-class solutions that enrich the lives of millions of people around the world every day. Offices are located in North America, Europe and Asia. Visit www.concurrent.com for further information and follow us on Twitter: www.twitter.com/....

Certain statements made or incorporated by reference in this release may constitute "forward-looking statements" within the meaning of the federal securities laws. Statements regarding future events and developments and the company's future performance, including, but not limited to, management's expectations, beliefs, plans, estimates, or projections relating to the future, are forward-looking statements within the meaning of these laws. All forward-looking statements are subject to certain risks and uncertainties that could cause actual events to differ materially from those projected.

Other important risk factors are discussed in Concurrent's Form 10-K filed August 30, 2016 with the Securities and Exchange Commission ("SEC"), and in subsequent filings of periodic reports with the SEC. The risk factors discussed in the Form 10-K and subsequently filed periodic reports under the heading "Risk Factors" are specifically incorporated by reference in this press release. Forward-looking statements are based on current expectations and speak only as of the date of such statements. Concurrent undertakes no obligation to publicly update or revise any forward-looking statement, whether as a result of future events, new information, or otherwise.

Concurrent Computer Corporation and its logo are registered trademarks of Concurrent. All Concurrent product names are trademarks or registered trademarks of Concurrent while all other product names are trademarks or registered trademarks of their respective owners.

Diese Pressemitteilungen könnten Sie auch interessieren
Weitere Informationen zum Thema "Software":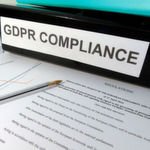 DSGVO-Guide: Welche Bereiche sind eigentlich betroffen?
Be­vor Un­ter­neh­men fest­s­tel­len kön­nen, wo sie ei­gent­lich bei der Um­set­zung der Da­ten­schutz-Grund­ver­ord­nung (DSG­VO / GD­PR) ste­hen, müs­sen sie wis­sen, wel­che Be­rei­che im Un­ter­neh­men da­von über­haupt be­trof­fen sind. Die­ser Gui­de nennt die wich­tigs­ten Punk­te.
Weiterlesen