CommuniGate Systems Partners with DeutscheTelekom International Carrier Sales & Solutions (ICSS) to Deliver Secure Unified Communications as a Service and White-Label BlackBerry Style Services to Carriers
Berlin

, (PresseBox) -
CommuniGate Systems, the leader in efficient, massively scalable Unified Communications, today announces its partnership with Deutsche Telekom International Carrier Sales & Solutions (ICSS), an industry leader in international carrier solutions, to deliver whitelabel Unified Communications as a Service platform to carriers.

Carriers across the world are looking to provide competitive and distinctive communication products to their Smallto-Medium Business (SMB) customers that deliver real value and return on investment (ROI) to both the carrier and the SMB. With traditional communication solutions from industry incumbents and internet giants, carriers face challenges of scale, cost and customer ownership. The partnership between Deutsche Telekom ICSS and CommuniGate Systems delivers the simple, cost effective and scalable solution carriers are looking for.

Deutsche Telekom ICSS's MyCommsuite offering is based on CommuniGate Systems' UC Centrex and delivers the industry's only complete Unified Communications solution for the carrier environment. UC Centrex enables Deutsche Telekom to offer a full range of integrated communication services as whitelabel offerings to carriers, thus allowing them to provide distinctive and compelling Unified Communications products to their SMB customer base.

Powered by UC Centrex, MyCommsuite provides a suite of SMB applications to the carriers on a turnkey hosted SaaS platform that minimizes carrier investment, reduces deployment and operational complexity, and delivers rapid return on investment (ROI) with customercentric applications that are simple to market, distribute and sell to all sizes of SMB from 5 people and up.

The solution enables carriers to provide highly customizable individual solutions to their SMB customers under their own brand; thereby delivering significant value to their customer, whilst maintaining customer ownership, increasing customer lifetime value and ARPU, and enhancing brand value and awareness.

Based on the rich feature set of UC Centrex, MyCommsuite enables an almost endless list of service configurations on an unbreakable, super efficient platform that scales to support hundreds of thousands of individual companies of all sizes - from the very small to the very large.

Example services include:

- Push mail, calendar & contact synchronization for smart phones: Delivering high value mobile productivity solutions across a wide range of devices without the need for software to be installed on the mobile device.
- Hosted PBX: Full IP PBX functionality, hosted in the Cloud to enable even the smallest of businesses to present a professional image. Including call management, customizable IVRs, High-Definition Voice, conference calls and more.
- eDisc Cloud Storage: Network based secure filestorage and sharing, compatible with mobile and desktop clients.
- Total Small Office Communications: A complete Unified Communications solution for the small office, unified messaging (including email, instant messaging, social networks, SMS), HD Voice, IP PBX, eDisc Cloud Storage, push mail & mobile synchronization, zeroinstall desktop client for any computer, and more.

"CommuniGate Systems' software enables Deutsche Telekom ICSS to offer an extremely competitive Unified Communication Softwareasaservice to our wholesale customers globally, stated Dr. Ulrich Hammerschmidt, Deutsche Telekom ICSS. "The reliability and the constant release of new features convinced us that CommuniGate Systems is the ideal partner for us."

"Deutsche Telekom ICSS are undisputed leaders in the industry, and we are delighted to be working with them," said Scott Stonham, Vice President Marketing, CommuniGate Systems. "With MyCommsuite, Deutsche Telekom's customers can rapidly deliver innovative productivity solutions to their smalltomedium sized business customers, under their ownbrand and control; from Blackberrystyle mobile push to fixedmobileconvergence, IP PBX and mobile VoIP (mVoIP) solutions."

Deutsche Telekom ICSS will be joining CommuniGate Systems at their Annual Executive Summit in Bodrum, Turkey to discuss the impact of disruptive technologies such as Skype and Google Voice with selected Telecommunication Executives from around the world. To find out more visit www.communigate.com/Bodrum and request your invitation.
CommuniGate Systems GmbH
CommuniGate Systems develops carriergrade unified communications software for fixedline, cable and mobile operators to deliver valueadded voice and multimedia services over their IPbased networks. The Company's software solutions enable service providers to deliver hosted, SaaS, or cloudbased communications, including Voice over IP (VoIP), Mobile Voice over IP (mVoIP), Unified Communications and converged mobile and fixedline services costeffectively at massive scale.

The Company's software comprises of CommuniGate Pro(TM) , and the application suites MobileOffice(TM) , UC Centrex(TM) , VoicePlus(TM) and MessagePlus(TM).


Diese Pressemitteilungen könnten Sie auch interessieren
Weitere Informationen zum Thema "Kommunikation":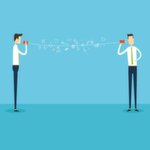 Neue Ansätze für die Unternehmenskommunikation
Die Un­ter­neh­mens­kom­mu­ni­ka­ti­on muss die An­for­de­run­gen mo­der­ner Ar­beits­plät­ze er­fül­len, die heu­te fle­xi­b­ler, tea­mo­ri­en­tier­ter und mo­bi­ler sind als je zu­vor. Hin­zu kom­men Trends wi­eIoT, Bots, Big­Da­ta und ein star­ker Fo­kus auf Si­cher­heit und Da­ten­schutz. Dies al­les führt zu ste­tig wach­sen­der Kom­ple­xi­tät der Kom­mu­ni­ka­ti­ons­land­schaft. Ab­hil­fe schaf­fen hy­bri­de Kom­mu­ni­ka­ti­ons­lö­sun­gen!
Weiterlesen