Volkswagen Bank migrates to CoCoNet's MULTIVERSA product suite
Erkrath

, (PresseBox) -
Volkswagen Bank has migrated from CoCoNet's established ebanking solutions to its modern banking server MULTIVERSA IBS International Banking Server and its innovative finance portal MULTIVERSA IFP International Finance Portal in order to benefit from crossnational innovations in ebanking formats and banking connectivity.

The finance portal MULTIVERSA IFP enables Volkswagen Bank to perform payment transactions with third party banks, while the banking server MULTIVERSA IBS serves as the payment hub of Volkswagen Bank, receiving payment data from international corporate customers.

With MULTIVERSA, the financing arm of Europe's largest auto manufacturer now has a solid foundation to stay at the forefront of harmonisation trends in payment transactions with SEPA formats and the EBICS connectivity standard.

While the formats and standards used in the European payments system have differed from country to country, the tendency to unify these means to increasingly use SEPA formats within the Euro zone, and the EBICS standard for connecting with banks in Germany and France. Volkswagen Bank also deploys EBICS for specific order types when communicating with the German central bank.

For customers in France and Germany, Volkswagen Bank now offers SEPA formats as a standard crosscountry format in addition to the payment formats CFONB, DTAUS and DTAZV (and MT940 and CFONB120 for account information).

Thanks to the exceptional userfriendliness of the redesigned graphical user interfaces (GUI), the finance portal MULTIVERSA IFP and the banking server MULTIVERSA IBS are the ideal platforms for the corporate banking business of Volkswagen Bank. With CoCoNet's innovative MULTIVERSA product family, Volkswagen Bank is well equipped for current and future customer requirements.

About Volkswagen Bank

Volkswagen Bank GmbH was founded in 1949 and is the operating subsidiary of the Volkswagen Financial Services AG for the financing business for new and used vehicles. At the end of 2009 the Volkswagen Bank had 644 employees and generated a balance sheet total of more than €34 billion with an annual surplus of €249 million.
CoCoNet AG
CoCoNet is a leading software company for ebanking solutions headquartered in Erkrath/Dusseldorf (Germany) and supplies banks and large corporations in various European countries with internationally applicable electronic banking products. These solutions cover national and international payment transactions, format conversion, professional cash management, einvoicing and trade finance. International banks (such as Citi, Deutsche Postbank, GE Artesia Bank, HSBC Trinkaus & Burkhardt, ING, LBBW, Rabobank and SEB) and also large corporations (e.g. ADP, Allianz, BBDO, Deutsche Telekom, Helvetia) rely on CoCoNet's ebanking customer products and banking servers.

The MULTIVERSA product suite consists of three main products:
- A highend ebanking portal solution: MULTIVERSA IFP International Finance Portal
- A webbased customer system: MULTIVERSA PBS Professional Banking System
- A bank server: MULTIVERSA IBS International Banking Server

Diese Pressemitteilungen könnten Sie auch interessieren
Weitere Informationen zum Thema "Software":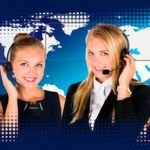 Vom Dreiklang von Compliance, ITSM und DSGVO
Am 25. Mai 2018 ist es so weit: Die zwei­jäh­ri­ge Über­gangs­zeit der EU-Da­ten­schutz-Grund­ver­ord­nung (EU-DSG­VO) en­det und das Ge­setz tritt mit al­len Kon­se­qu­en­zen in Kraft. Das stellt Un­ter­neh­men je­der Grö­ß­en­ord­nung vor enor­me Her­aus­for­de­run­gen. So ver­langt die Ver­ord­nung eu­ro­pa­weit von al­len Be­trie­ben, sämt­li­che Ge­schäft­s­pro­zes­se kon­ti­nu­ier­lich zu über­prü­fen und zu ak­tua­li­sie­ren, die mit der Ver­ar­bei­tung per­so­nen­be­zo­ge­ner Da­ten zu tun ha­ben.
Weiterlesen