Carlsson Aigner CK65 "Eau Rouge"
Merzig

, (PresseBox) -
World premiere in Frankfurt:
- Luxury coupé with V12 engine and over 700 bhp
- Developed in cooperation with leather-lifestyle brand Aigner
- Top engineering "made in Germany"

Mercedes-Benz tuning specialists Carlsson have joined forces with inter¬national leather-lifestyle brand Etienne Aigner to develop the Carlsson Aigner CK65 "Eau Rouge". Made in an exclusive small series, the luxury coupé based on the Mercedes-Benz CL produces over 700 bhp and 1,100 Nm after being breathed on by Carlsson.

Technical masterwork The engine conversion by Carlsson includes a special electronic control unit with special maps for injection and ignition. On the intake side, sports air filters ensure optimum aspiration. On the outlet side, a stainless-steel sports exhaust system with high-performance metal catalytic converters and sports silencers cut back-pressure to a minimum. Another measure to boost engine performance is improved intercooling, which reduces charge-air temperature. Thus, the V12 is always raring to go and the driver can rely on having more than adequate power on hand regardless of the situation.

Elegant and with an unsurpassed finish, the Carlsson Aigner CK65 is undoubtedly the most exciting way to travel today. For example, the Carlsson Aigner CK65 "Eau Rouge" is not only very fast – its top speed is electronically regulated for safety reasons to 320 km/h – but also leaves almost every sports car of the world standing with a 0-100 km/h time of just 3.9 seconds.

Named after one of the most famous race-track curves With the Carlsson Aigner CK65 "Eau Rouge", Carlsson has also created a link to the world of motor racing. The car is named after one of the most famous race-track curves, the Eau Rouge in Spa Francorchamps.

An interior with the leather fragrance of Etienne Aigner Etienne Aigner has agreed to provide the interior appointments for the Carlsson Aigner CK65 "Eau Rouge". A combination of the renowned Aigner leather and Aigner Alcantara make getting into and sitting in the car a delight. The redesigned interior is characterised by craftsmanship of the highest standard. With the ergonomically designed sports steering wheel in leather and Alcantara or leather and wood, keeping the Carlsson Aigner under control is a particularly pleasant tactile experience. Carlsson aluminium pedals and illuminated sill embellishers point the way to a world of sporting luxury.

Stainlesssteel rear silencers: a sonorous note and improved flexibility The Carlsson sports exhaust system not only produces a particularly powerful sound but also frees up more power. The rear view of the Carlsson Aigner CK65 is dominated by four tailpipes in that typical Carlsson look, which impress through a sonorous, sporting note. Compared to the standard product, the Carlsson system is characterised by less back-pressure and an optimised pipe run. The result: more torque and a higher output.

Ultra-lightweight forged wheels for greater ride comfort Compared to the standard cast wheels, the Carlsson Ultra Light aluminium wheels weigh around 50 % less. Thanks to this reduction in mass, they tend to tramp less than cast wheels (lower unsprung weight) and thus provide optimum contact with the road. For the driver, this means improved handling and, therefore, higher driving safety and greater ride comfort. The Carlsson Aigner CK65 "Eau Rouge" rolls on 2/11 Ultra Light forged wheels with the dimensions 9 x 21" with Dunlop SP Sport Maxx 265/30 ZR 21 tyres at the front and 10.5 x 21" with Dunlop SP Sport Maxx 295/35 ZR21 at the rear.

Carlsson aerodynamic parts made of real carbon fibre The new Carlsson aerodynamic kit underscores the elegant lines of the standard model. However, the Carlsson Aigner CK65 is distinguished by an independent appearance – both outside and inside. The front spoiler and rear-apron lip are finished in the diffuser look typical of Carlsson while the striking rear spoiler not only looks good but also improves the handling of the luxury coupé at high speeds. Carlsson's exclusive aerodynamic components are made of high-grade, ultra-lightweight real carbon fibre as used in Formula 1 racing.

Electronic C-Tronic® SUSPENSION lowering kit Exclusively for the Carlsson Aigner CK65, Carlsson offers the electronic C-Tronic® SUSPENSION lowering kit, which reduces the ride height by approx. 30 mm. The driver can be assured that lowering the car gives it a significantly more sporting appearance. However, Carlsson's C-Tronic® SUSPENSION not only lowers the car but also, thanks to the sophisticated technology, interacts intelligently with the road conditions. On poor surfaces with significant suspension jouncing, the vehicle height is automatically adjusted to ensure sufficient suspension travel for constant ride comfort. For the driver, the effect of the lower ride height is noticeable through a reduction in body roll and considerably more agile handling. In a nutshell: the C-Tronic® SUSPENSION also stands for greater driving pleasure.

Moreover, the C-Tronic® SUSPENSION also ensures that, in the case of speeds in excess of 120 km/h, the car is not lowered further than the maximum permitted for a standard car. In other words, so that it never drops below the minimum ride height thus ensuring adequate suspension travel at all times. Incidentally, lowering the car reduces aerodynamic drag and cuts lift by decreasing the amount of air that can flow beneath the vehicle.

Unlimited individuality The Carlsson Aigner CK65 "Eau Rouge" is available in a variety of two-tone finishes. The exclusive small series is limited to ten cars, all fully equipped with Distronic, navigation system, hifi system, Aigner full-leather appointments, two-piece 21" aluminium wheels, Carlsson carbon-fibre aerodynamic parts, C-Tronic® SUSPENSION, engine conversion and other extras. The gross price in Germany is € 365,000 in Germany and € 305,000 for export.

The Carlsson Aigner CK65 "Eau Rouge" can be ordered from any Carlsson dealer. According to Carlsson, options have already been taken out by customers in Russia, Japan and the USA.

Further information about the exclusive range of tuning parts for Mercedes-Benz automobiles is available from Carlsson in Merzig, the Carlsson sales network or any Carlsson dealer. All the latest press releases and the corresponding photographs can be found in the press section of the Carlsson website at www.carlsson.de. For access, simply go to 'Press Login' on the top navigation bar and enter press/press.
Diese Pressemitteilungen könnten Sie auch interessieren
Weitere Informationen zum Thema "Fahrzeugbau / Automotive":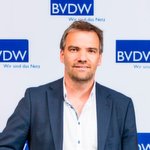 Umfassende Transparenz bei IoT-Geräten gefordert
Bei ei­ner Um­fra­ge des Bun­des­ver­bands Di­gi­ta­le Wirt­schaft (BVDW) e. V. spra­chen sich 96 Pro­zent der 209 Be­frag­ten Ex­per­ten aus Mit­g­lieds­un­ter­neh­men für ei­ne um­fas­sen­de Tran­s­pa­renz bei In­ter­net-of-Things-Ge­rä­ten aus.
Weiterlesen