'Show us the Money' Masterclass launches Discovering Start-Ups competition
Hermann Hauser leads rallying cry from entrepreneurs and angels to hunt down new technology businesses
Cambridge

, (PresseBox) -
Startups are the life blood of today's new economies and will play a major role in keeping the UK out of recession, was the message from Dr Hermann Hauser, partner and cofounder of Amadeus Partners, in his keynote session at the 'Show us the Money' conference at the Møller Centre in Cambridge on 13th July 2010. The event marked the launch of Discovering Start-Ups 2010, a competition and initiative organised by the Cambridge Wireless network and supported by the East of England Development Agency (EEDA), to find the very best new wireless technologies and future business tycoons.

"The ability to exploit leadingedge UK technology research is more important than ever," said Hermann Hauser. "In addition to private investment and support, the Government needs to show its commitment to a national strategy with sustained funding." In a recent report, Dr Hauser called for a network of elite Technology Innovation Centres to nurture new hitech startups.

Speakers at the 'Show us the Money' conference offered expert practical advice on starting a business and seeking early stage funding. Jack Lang, a serial entrepreneur and business angel, advised delegates to think carefully about the customers for their technologies, saying that, "the market need is the biggest risk factor."

Alan Barrell, an entrepreneur in residence from Cambridge University's Judge Business School, provided an insight into what to look for when seeking angel partners: "Angel Investors have become the primary supporters of early stage technology businesses, investing in the region of 8 billion Euros last year in the UK," said Barrell. "But as well as money, the right angel investors also offer experience, wisdom, customer introductions, network connections, channels to future money and pathways to exits."

Other speakers included Jamie Urquhart, venture partner at Pond Venture Partners Ltd., and a Co-Founder of ARM; Ray Anderson, CEO of Bango; Matt Meyer, chief executive of Taylor Vinters; and Matthew Mead, managing director with NESTA Investments.

"It is great to see support for startups that is focused on building successful businesses," said Jamie Urquhart. "Too many companies fixate on the technology when they should be putting that energy into working out how to understand the needs of their customers and building relationships with them."

Matt Meyer of Taylor Vinters questioned whether the banks were changing their positions in the entrepreneurial market: "We are told that banks are not releasing money to support small business; yet they still offer a viable alternative to equity funding for some startups with the right team and a positive approach to the banking relationship. The question for me is, are startups prepared to play by the rules that the banks now set?"

The Discovering Start-Ups competition runs across five categories: cognitive and/or green radio, hot applications and services, wireless health and wellness innovations, technology design in wireless, and emerging disruptive ideas. The closing date for entries is 29 October and in addition to cash prizes and business services for the winners, all finalists will get a chance to pitch to leading industry figures and investors on 9 December in Cambridge.

Alongside the competition, Cambridge Wireless is delivering a series of 'workshops' to help technologyfocused startups to address common issues when establishing and growing their businesses. The competition and masterclasses are open to businesses in the East of England and members of Cambridge Wireless from across the UK. For more information, visit: www.cambridgewireless.co.uk/discoveringstartups

"The East of England is known for its cuttingedge research and innovation and its latest generation of technology entrepreneurs will play a vital role in helping to drive the economy out of recession," said Dr Paul May, executive director of EEDA. "It is important to give these earlystage businesses all the support, encouragement and funding they need to accelerate their growth and success. Discovering Start-Ups is an ideal way to do this."

About the East of England Development Agency

EEDA has a clear mission - to improve the economy of the East of England. So whether it's helping businesses through the recession, supporting people to be the best they can or breathing new life into places, everything comes back to EEDA's mission statement. EEDA works across the six counties of Bedfordshire, Cambridgeshire, Essex, Hertfordshire, Norfolk and Suffolk. EEDA investment decisions have a track record of delivering considerable returns. A recent independent report found that for every £1 EEDA spent, it generated a midpoint return of £4.75 for the region's economy. Visit www.eeda.org.uk to find out more.
Cambridge Wireless
Cambridge Wireless is a leading and vibrant wireless community with a rapidly expanding network of companies interested in the application of wireless technologies. In addition to VIP networking activities and business development support, Cambridge Wireless runs Special Interest Groups focussed on specific technology and/or market areas, providing opportunities to meet, form partnerships and exploit opportunities for new business. Cambridge Wireless has partnerships with likeminded organisations around the world, and endeavours to keep members fully up to date with the latest developments, and assist in exploring new business opportunities with local and international companies.

For more information, please visit www.cambridgewireless.co.uk


Diese Pressemitteilungen könnten Sie auch interessieren
Weitere Informationen zum Thema "Netzwerke":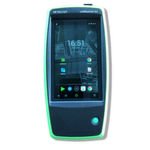 Test: Netscout LinkRunner G2
Mit sei­nem An­d­ro­id-ba­sie­ren­den LAN-Tes­ter Lin­kRun­ner G2 legt Nets­cout ein Ge­rät vor, das je­dem Ad­min ge­fal­len dürf­te. Kin­der­leich­te Be­di­e­nung ge­paart mit durch­dach­ten Test-Sze­na­ri­en und schier end­lo­se Er­wei­te­rungs­mög­lich­kei­ten über den Nets­cout-ei­ge­nen App-Sto­re sp­re­chen eben­so für sich, wie der pa­ten­tier­te PoE-Last­test bis 51 Watt. Wir ha­ben uns das Ge­rät näh­er an­ge­se­hen.
Weiterlesen