STHENO/PRO release 5 - dynamic drafting for Pro/ENGINEER® environments
Cambridge, UK and Pittsford, NY

, (PresseBox) -
With a focus on design productivity and usability, STHENO/PRO boasts a new UI and many functional enhancements to further speed up intelligent 2D drafting and editing in a Pro/ENGINEER environment.

Schroer today announced the release of version 5.0 of STHENO/PRO. From advanced DXF/DWG integration and editing to the creation of automated drawing routines, the powerful drafting system fits the bill in any Pro/ENGINEERcentric company needing to integrate, edit, generate or maintain 2D drawings.

STHENO/PRO Online:
http://www.cad-schroer.com/Software/STHENO/r/139

"Version 5.0 introduces a new skin, optimised usability, and further enhanced drafting functionality. The aim is to shorten engineering project times, support integrated working and seamless data exchange," says Product Line Manager, Mark Simpson. "Whether you need powerful tools to quickly edit and incorporate raster or DXF/DWG data in your Pro/DETAIL(TM) drawings, or you want to fully automate parametric drawing production for downstream processes, STHENO/PRO is the ideal Pro/ENGINEER partner."

Intelligent, Dynamic Design

Intelligent tools to speed up and even completely automate design processes have long been a hallmark of CAD Schroer's software, and the newest version of STHENO/PRO is no exception.

Administrators now have even more control over the information content of individual drawings. New dimensioning options provide enhanced usability and greater flexibility. Parts lists can now be generated more easily from several drawings. In addition, the STHENO/PARTS(TM) standard CAD parts library has been revised and updated in line with industry developments.

Consolidating 2D and 3D Data in a Pro/ENGINEER environment STHENO/PRO is a productivity addon, allowing Pro/ENGINEER users to switch seamlessly between their 3D and the STHENO/PRO 2D environments. Drafting power tools cut design editing times and enable engineers to quickly add non modelrelated information to Pro/DETAIL sheets, then control all the data within their existing Pro/ENGINEER and data management environments. STHENO/PRO version 5.0 sees further enhancements to the processing of colour raster data, increasing speed and flexibility when it comes to presenting external images. New DXF and DWG import and export options ensure easy integration of external CAD data.

What's New in STHENO/PRO:
http://www.cad-schroer.com/Software/STHENO/1/1175/r/139

CAD Schroer, a PTC® development partner and global engineering solutions provider, provides software and consultancy services that support and automate manufacturers' unique design processes.

A biannual release schedule allows the company to react quickly and flexibly to customer requirements.

More Information:
http://www.cad-schroer.com/r/139
CAD Schroer GmbH
CAD Schroer is a global software development company and engineering solutions provider, helping to raise the productivity and competitiveness of customers working in manufacturing and plant design, including the automotive sector and its supply chain, the energy sector and public utilities. CAD Schroer has offices throughout Germany, Belgium and the Netherlands, and independent subsidiaries in France, Italy, Switzerland, the United Kingdom and the United States.

CAD Schroer's product portfolio includes 2D/3D CAD, plant design, factory layout and data management solutions. Customers in 39 countries rely on MEDUSA4®, MPDS4(TM) and STHENO/PRO® to provide an efficient, flexible and integrated design environment for all phases of product or plant design - cutting costs while raising quality. CAD Schroer emphasises close customer partnerships and supports its clients' objectives through extensive consultancy, training, development, software support and maintenance services.


Diese Pressemitteilungen könnten Sie auch interessieren
Weitere Informationen zum Thema "Software":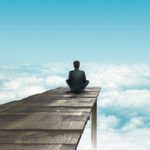 Open Telekom Cloud jetzt auch als Hybrid Solution
Die Open Te­le­kom Cloud gibt es ab so­fort auch in der Kon­s­tel­la­ti­on ei­ner Hy­brid Cloud und bie­tet da­mit bei Be­darf noch mehr Si­cher­heit und Ge­schwin­dig­keit. Bis­her gab es die Re­chen- und Spei­cher­ka­pa­zi­tä­ten aus­sch­ließ­lich als Pu­b­lic Cloud aus den zer­ti­fi­zier­ten hoch­si­che­ren Twin-Re­chen­zen­t­ren der Te­le­kom in Bie­re und Mag­de­burg in Sach­sen-An­halt.
Weiterlesen