Numerous novelties at interpack 2017
Bosch Packaging Technology presents line and systems competence in the age of digitization
Düsseldorf/Waiblingen

, (PresseBox) -

Abundance of innovations in machines and digital services
2016 sales with around 1.3 billion euros on previous year level
Europe accounts for 40 percent of sales


Bosch Packaging Technology generated sales of 1.3 billion euros in the 2016 fiscal year, similar to the previous year. As in years past, the leading provider of process and packaging technology, headquartered in Waiblingen near Stuttgart, Germany, split its sales more or less equally between its pharmaceutical and food business. The number of associates rose from 6,200 to 6,300, with associates at more than 30 locations around the world. At the world's largest trade fair for the process and packaging industry, interpack, the company is presenting an abundance of innovations in machines and digital services on around 3,500 square meters booth space. This includes the world premiere of Xelum, a platform for the continuous production of tablets. Powder is produced continuously, while intelligent sensors constantly monitor the manufacturing conditions and prevent longer downtimes.

Strategic focus on connectivity and complete solutions
"In 2016, we have begun to strategically align the company even more towards Industry 4.0 and complete solutions," said Dr. Stefan König, chairman of the managing board of the Packaging Technology division. "We have delivered a great number of single machines, complete lines and systems. And we will continue building increasingly better and connected machines. More specifically, they will be even more reliable, easier to use, and more flexible with high output at the same time. In addition, we executed more large-scale turn-key projects." This is true for both liquid and solid products in the pharmaceutical and food industries.

Europe leads in terms of sales
Many units saw an excellent development last year. Particularly noteworthy are the pharmaceutical locations in Crailsheim and in Schopfheim; the Center of Competence for vertical form, fill and seal machines in Weert in the Netherlands; and Ampack in Königsbrunn as well as the business in India. This added up to an especially encouraging year 2016 in Europe – its share of sales grew to 40 percent. North and South America accounted for 31 percent, with Asia and Africa making up the remaining 29 percent. In Latin America, the company posted double-digit growth. Sales in North America remained stable at a high level, while Asia did not match the previous year's figures.

Simplified organizational structure
To implement its strategy even more target-oriented, the company simplified its organizational structure. It has consolidated its four business units into two – Pharma and Food. After all, the better and more closely the developers of technical systems work with service and IT experts, the greater the benefit for the customer. "We are confident that in the near future our portfolio will always comprise the combination of machines and services plus digitally connected solutions," said König. In doing so, Bosch Packaging Technology benefits from its network of locations around the globe. The local presence enables best-possible services. "The benefit for our customers is clear: they receive integrated project management right from the start. And they generate added-value by coordinated system concepts and Industry 4.0 solutions at all levels of their production processes. What's more, we offer them comprehensive and increasingly digitally connected services along the entire value chain," continued König.

Active support for the digital transformation
At interpack, Bosch Packaging Technology is placing special focus on Industry 4.0 solutions that also draw on expertise within the Bosch Group. The Maintenance Support System (MSS), for example, has been developed by the Bosch division Assembly Systems and Special Machinery and is already in use in several Bosch own facilities. The MSS is designed for maintenance staff and machine setters and supports all kinds of maintenance and repair tasks, which means that legwork and repair times decrease significantly, and spare parts are not searched for, but rather found. Should a problem be detected, all the necessary information can automatically be sent to the service technician's mobile device.

For improved process quality, the Condition Monitoring platform supplies details about the machine, line, or process status in question. On the basis of predefined tolerance limits – such as for temperature or cycle time – machine operators are automatically notified in the event of a deviation. This ensures process quality and makes it possible to take action early on, before a malfunction occurs. In the future, Bosch will also offer its customers the option of having its in-house experts evaluate their data from the Condition Monitoring platform and then make recommendations for preventive maintenance and machinery optimization. Augmented Reality solutions provide a glimpse of the near future – they open up completely new service possibilities, such as for machine maintenance or format changes.

Highlights at interpack 2017
As one of the biggest exhibitors at interpack 2017, Bosch Packaging Technology is presenting the following highlights on round 3,500 square meters booth space: for pharmaceuticals, the company is debuting the latest addition to its ALF 5000 series of filling and closing machines. This platform is capable of very high output: up to 600 containers per minute. For especially careful processing, a patent-pending carrying rake transport can be added, which slightly lifts the glass containers to keep them from scraping against the machine guides. At the trade fair, a new version of the platform for vials will be exhibited. Another highlight making its world debut is the Xelum platform for continuous tablet production. The system continuously manufactures powder while intelligent sensors permanently supervise production conditions. Another innovation in pharmaceuticals is a newly developed inspection machine for vacuum leak detection in pharmaceutical containers. This means that, for the first time, Bosch Packaging Technology can offer the full range of inspection technologies for liquid pharmaceuticals – leak detection as well as the broad spectrum of highly automated techniques for detecting particles and cosmetic defects.

For its food business, the process and packaging technology specialist is demonstrating a new, modular system for the linear filling of dairy products and other pumpable food – from the hygiene level clean-fill to the highest level aseptic – as well as various system solutions for biscuit packaging. Visitors can view scalable solutions that allow for a flexible, individual system design appropriate to the product volume and output levels. Bosch is also showcasing fully integrated high-performance systems that handle everything from product infeed to secondary packaging. One of the innovations here is the two-in-one biscuit packaging system with a compact, dual-lane machine, as well as a flexible system for bar packaging with consistently free programmable and gentle product transport.

Sustainability in process and packaging technology
In all its solutions, Bosch Packaging Technology is redoubling its commitment to sustainability: examples include its Energy Monitoring platform and the world's first Sealed Paper Packaging. "Bosch takes a comprehensive approach to sustainability. We strive to support our customers from developing and testing new concepts to implementing them in production," said König.

Legally independent company
Robert Bosch Packaging Technology GmbH is making its first appearance as an independent legal entity at interpack 2017. As of May 2, the Crailsheim, Viersen, and Waiblingen locations are part of the new company, which will be a private limited liability company (GmbH). It will then formally integrate Ampack in Königsbrunn, Hüttlin in Schopfheim, Pharmatec in Dresden, and Packaging Systems in Remshalden by 2020.

Bosch at interpack 2017: hall 6, booth A30-C58
Bosch Packaging Technology
Based in Waiblingen near Stuttgart, Germany, and employing 6,300 associates, the Bosch Packaging Technology division is one of the leading suppliers of process and packaging technology. At over 30 locations in more than 15 countries worldwide, a highly-qualified workforce develops and produces complete solutions for the pharmaceuticals, food, and confectionery industries. These solutions are complemented by a comprehensive after-sales service portfolio. A global service and sales network provides customers with local points of contact. More information is available online at www.boschpackaging.com

The Bosch Group is a leading global supplier of technology and services. It employs roughly 390,000 associates worldwide (as of December 31, 2016). The company generated sales of 73.1 billion euros in 2016. Its operations are divided into four business sectors: Mobility Solutions, Industrial Technology, Consumer Goods, and Energy and Building Technology. As a leading IoT company, Bosch offers innovative solutions for smart homes, smart cities, connected mobility, and connected manufacturing. It uses its expertise in sensor technology, software, and services, as well as its own IoT cloud, to offer its customers connected, cross-domain solutions from a single source. The Bosch Group's strategic objective is to deliver innovations for a connected life. Bosch improves quality of life worldwide with products and services that are innovative and spark enthusiasm. In short, Bosch creates technology that is "Invented for life." The Bosch Group comprises Robert Bosch GmbH and its roughly 440 subsidiaries and regional companies in some 60 countries. Including sales and service partners, Bosch's global manufacturing and sales network covers nearly every country in the world. The basis for the company's future growth is its innovative strength. At 120 locations across the globe, Bosch employs some 59,000 associates in research and development.

Additional information is available online at www.bosch.com, www.iot.bosch.com, www.bosch-press.com, www.twitter.com/BoschPresse.


Diese Pressemitteilungen könnten Sie auch interessieren
Weitere Informationen zum Thema "Produktionstechnik":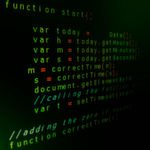 IoT-Basics – Big Data zwischen Hype und realem Nutzen
Im be­kann­ten Gart­ner Hy­pe Cy­c­le für Tech­no­lo­gie­t­rends taucht Big Da­ta mitt­ler­wei­le gar nicht mehr auf. Doch ist Big Da­ta kei­nes­wegs pas­sé, son­dern be­reits fest im Dai­ly Bu­si­ness ver­an­kert. Aber was ist Big Da­ta ei­gent­lich? Der Ar­ti­kel ver­sucht ei­ne Be­griffs­klär­ung.
Weiterlesen