Biotage Introduces Resolux(TM) Peptides Purification HPLC Columns to Address Increasing Global Demand
Charlotte, NC USA

, (PresseBox) -
Biotage (STO: BIOT), a leading supplier of tools and technology for medicinal and analytical chemistry, has launched a new range of HPLC columns optimized for peptide purification. The Resolux™ line was introduced during the ACS Fall 2010 National Meeting & Exposition in Boston, Massachusetts USA and will be premiered at the 31st European Peptide Symposium on September 5th in Copenhagen, Denmark.

The new Resolux line from Biotage delivers purification solutions for very short peptides up to large chains by offering consumables in three different pore sizes. The new line will be available in three different surface chemistries, covering the range from hydrophobic peptides to hydrophilic. Resolux products are engineered to provide the selectivity and high resolution required for the most demanding peptide purification. The products include analytical, semi-prep and preparative HPLC columns from 2.1 mm to 30 mm diameter, for predictable scale-up from micro-gram to multi-gram scale.

"The global market for custom peptides and synthetic therapeutic peptides is growing, as academic researchers, the pharmaceutical and biotech industries renew their interest in peptide-based drug discovery." says Scott Carr, Vice President of Biotage Commercial Operations. "The advances in synthetic, delivery and formulation technologies are driving the revival in the use of peptides as potential therapeutics, vaccines, diagnostics and drug delivery devices. As researchers require higher quality peptides in ever greater quantities and complexity, the need for reliable and innovative tools that offer greater productivity and increased performance also grows."

"Each of the thousands of peptides that are synthesized per year will require purification. With the Resolux line, Biotage now offers a full range of HPLC columns to meet this critical need. They really are a perfect complement to the Syro Wave™" says Carr.

Introduced earlier this year, the Biotage Syro Wave sets a new standard for productivity in difficult and long peptide sequence synthesis. The system is a programmable peptide synthesizer that is capable of both conventional room temperature parallel peptide synthesis and microwave assisted peptide synthesis. It is a fully automated and computer controlled peptide synthesizer, based on a pipetting robot with a single arm.

Users benefit from the unique ability to make part of the peptide sequence using conventional solid phase peptide synthesis on the parallel reactor block and then transfer the reactor vial to the microwave cavity to drive difficult couplings to completion.

For more information regarding Biotage, please email product_info@biotage.com or visit www.biotage.com/peptides .
Biotage AB
Biotage offers solutions, knowledge and experience in the areas of analytical and medicinal chemistry. The customers include the world's top pharma and biotech companies, as well as leading academic institutes. The company is headquartered in Uppsala, Sweden, and has offices in the United States, United Kingdom and Japan. Biotage has 245 employees and had sales of SEK 394,1m in 2009. Biotage is listed on the NASDAQ OMX Nordic Stock Exchange.

Diese Pressemitteilungen könnten Sie auch interessieren
Weitere Informationen zum Thema "Biotechnology":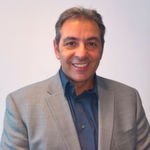 Opentext verbessert Informationsmanagement durch KI
Open­text ge­hört zu den Markt­füh­r­ern im Be­reich En­ter­pri­se In­for­ma­ti­on Ma­na­ge­ment. Den ak­tu­el­len tech­ni­schen Trends ent­sp­re­chend, er­gänzt der Her­s­tel­ler sein An­ge­bot nun ver­stärkt durch in­tel­li­gen­te ana­ly­ti­sche Al­go­rith­men, Si­cher­heits­fea­tu­res und mo­der­ni­siert sei­ne Platt­for­mar­chi­tek­tur.
Weiterlesen