Biomax Informatics AG acquires data mining business from eudaptics software gmbh
Martinsried

, (PresseBox) -
Enhancing and broadening its technology and solution portfolio, Biomax Informatics AG has acquired the operative business of the Austrian data mining specialist eudaptics software gmbh.

This extends the Biomax offering with the Viscovery range of products. With its intuitive visual approach to data exploration, the Viscovery Suite ideally complements the knowledge management system offered by Biomax. This is especially important for areas such as biomarker identification and validation, toxicology and clinical research.

Data mining products and solutions will be offered by Viscovery Software GmbH, a 100% subsidiary of Biomax Informatics AG. The combination of knowledge management and data mining facilitates comprehensive solutions for the clients

"The Viscovery data mining software complements our BioXM knowledge management platform in an optimal way," comments Dr. Klaus Heumann, CEO of Biomax Informatics AG. "With this acquisition, we can offer comprehensive solutions for the integrated analysis and interpretation of biological and clinical experimental data to our customers and thus strengthen our unique position in the market."

"The merger with Biomax allows Viscovery to access the rapidly growing life science market. In addition, the BioXM platform may be deployed as an effective solution in markets where Viscovery is already firmly established," says Dr. Gerhard Kranner, managing director of Viscovery Software GmbH, about the additional sales potential.

Further investments in the data mining business
Viscovery Software GmbH will be the center of competence for data mining within the Biomax organization and use Biomax resources synergistically. Development of the Viscovery data mining software will remain the responsibility of Viscovery, whereby updates and new releases will continue to be available to existing and new customers. In addition, an extension of the Viscovery offering for the life science market as well as a new data mining product for the general tool market are planned.
Biomax Informatics AG
Biomax Informatics AG (Martinsried, Germany), founded in 1997, is a leader in the development of customized bioinformatics solutions. Biomax developed the well-known Pedant-Pro™ Sequence Analysis Suite, the BioRS™ Integration and Retrieval System, the BioXM™ Knowledge Management Environment and other computational solutions for better decision making and knowledge management in the life science industry. Additional information about Biomax can be found at the company's site on the World Wide Web at www.biomax.com.
Diese Pressemitteilungen könnten Sie auch interessieren
Weitere Informationen zum Thema "Software":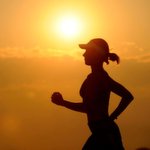 Wie sich "Cloud Master" vom Wettbewerb abheben
Ei­ne Or­a­c­le-Stu­die zeigt, dass so­ge­nann­te "Cloud Mas­ter" – zu­kunfts­o­ri­en­tier­te Un­ter­neh­men, die sehr Cloud-er­fah­ren sind und be­reits durch­schnitt­lich 70 Pro­zent ih­rer Ap­p­li­ka­tio­nen in die Cloud ver­la­gert ha­ben – ih­re Wett­be­wer­ber in al­len Bran­chen weit hin­ter sich las­sen.
Weiterlesen