Healthy fats by Cognis: Cegepal TG 186, Cegepal O3C, and Lamequick SUN 40
Monheim

, (PresseBox) -
Consumers are becoming more and more aware of the negative effects of saturated and trans fatty acids. As part of its "Newtrition(TM) - Eat. Feel. Live." concept, Cognis has introduced two specialty vegetable oil-based fat powders targeting the wellness trend. Cegepal TG 186 and Cegepal O3C enable manufacturers to easily incorporate fat into food, while also allowing them to promote their products with improved nutritional declaration. Also part of Cognis' new healthy fats range is Lamequick SUN 40, a sunflower oil-based whipping agent. All three products are rich in unsaturated fatty acids and low in saturated fat. They are particularly suitable for "clean label" products, as they contain no hydrogenated fat.

Cegepal TG 186 and Cegepal O3C from Cognis enhance the creamy texture of filling cream, bakery cream, ice cream and other desserts, as well as savory products like soups and sauces. These two non-lauric and non-foaming specialty fat powders are designed to enrich nutritionally balanced foods. The fact that they are based on vegetable oils and have an improved fatty-acid composition means they are in line with the global wellness trend and consumers' increasingly health-focused eating habits.

Cegepal TG 186: rich in unsaturated fatty acids and linoleic acid

Cegepal TG 186 is designed for powder mixes that require a high content of unsaturated fatty acids. Based on sunflower oil, it contains a high proportion of mono and polyunsaturated fatty acids and linoleic acid as essential fatty acid instead of saturated fats. The intake of essential fatty acids is vital because they cannot be produced within the body. Cegepal TG 186 is ideal for use in dietary products like soups, sauces, desserts and food targeting the well-being market. Due to an extremely fine dispersion of the fat in a protein carbohydrate matrix, it is convenient to use. The cold-dispersible powder is odor-free, neutral in taste and improves the organoleptic properties, creaminess and mouthfeel, thereby giving the end product a creamy texture.

Cegepal O3C: ideal for the production of food with special nutritional requirements like dietetic, clinical and sports foods

A key ingredient of Cegepal O3C is rape seed oil, which is low in saturated fat, high in monounsaturated fat, and has a beneficial omega-3 fatty acid profile. The odor-free powder has a slightly sweet taste and is cold dispersible. These benefits make Cegepal O3C an ideal ingredient for dietetic, clinical and sports foods.

Lamequick SUN 40 - pleasure without regrets

Sunflower oil-based Lamequick SUN 40 is a whipping agent that is suitable for cake fillings, mousses, chantilly cream and other creamy desserts. As sunflower oil is generally regarded as a healthy and natural choice, consumers tend to prefer it to other vegetable oils. Lamequick SUN 40 gives desserts, such as mousses and cream cakes, the same great taste and mouthfeel as those made with conventional whipping agents - while enabling consumers to reduce their saturated fat intake.

Advantages for product labeling and nutritional information

All products from Cognis' healthy fats range offer significant advantages for product labeling. As they contain non-hydrogenated fats, they are eligible for "clean labeling": on the packaging of their products, manufacturers only need to indicate "vegetable fat" instead of "hydrogenated vegetable fat" when labeling the fat source. These days, this is an important competitive advantage, as consumers are becoming more and more aware of hydrogenated and trans-fats and their negative effects on health. "Improved fatty acid profiles and low saturated-fat contents are advantageous for manufacturers - and our ingredients support their claims of offering products with an improved nutritional declaration," explains Robert Salacz, Product Line Manager Dessert Ingredients.

Overview: Advantages of Cognis' healthy fats product range

- Trans fat < 1%
- Rich in unsaturated fatty acids, low in saturated fat
- Non lauric, also suitable for savory food products
- Suitable for "clean label" products, as they contain no hydrogenated fat
- Suitable for balanced diets that require a minimal intake of unsaturated fats and/or omega 3 fatty acids
BASF Personal Care and Nutrition GmbH
Cognis is a worldwide supplier of specialty chemicals and nutritional ingredients, with a particular focus on the areas of wellness and sustainability. The company employs about 5,500 people, and it operates production sites and service centers in 30 countries. Cognis has dedicated its activities to a high level of sustainability and provides value adding solutions and products based on renewable raw materials. The company serves the food, nutrition and healthcare markets, and the cosmetics, detergents and cleaners industries. Another main focus is on products for a number of other industries, such as coatings and inks, lubricants, as well as agriculture and mining.

Cognis is currently owned by private equity funds advised by Permira, GS Capital Partners, and SV Life Sciences. In 2009, Cognis recorded sales of about 2.6 billion euros and an Adjusted EBITDA (operating result) of 364 million euros.

Diese Pressemitteilungen könnten Sie auch interessieren
Weitere Informationen zum Thema "Forschung und Entwicklung":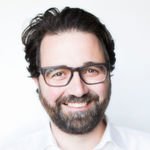 Zendesk stellt Guide Enterprise vor
Mit Gui­de En­ter­pri­se will Zen­desk Wis­sens­lü­cken im Kun­den­ser­vice sch­lie­ßen. Die KI-ge­stütz­te Self-Ser­vice-Lö­sung ist für den Ein­satz in Groß­un­ter­neh­men kon­zi­piert.
Weiterlesen