Google Crowned "King of Malware" - Has Two Times More Malware than Bing, Yahoo! and Twitter Combined
Barracuda Labs Issues 2010 Midyear Security Report, Presents Findings at DefCON 18 and Security BSides Las Vegas
Hampshire

, (PresseBox) -
Barracuda Networks Inc., a leading provider of content security, data protection and application delivery solutions, today released its Barracuda Labs 2010 Midyear Security Report, revealing data from two key areas: search engine malware and Twitter use and crime rate. The company is presenting this data at Security BSides Las Vegas and DefCON 18 this week in Las Vegas. The full report is available at the company's security research portal at http://barracudalabs.com.

Searching for Malware

Barracuda Labs conducted a study across Bing, Google, Twitter and Yahoo!, over a roughly twomonth period. The analysis reviews more than 25,000 trending topics and nearly 5.5 million search results. The purpose of the study was to analyse trending topics on popular search engines to understand the scope of the problem and to identify the types of topics used by malware distributors. The results will be presented at DefCON 18 on Saturday, July 31, at 11:00 a.m. PT, at the Riviera Hotel & Casino.

Key highlights from the search engine study include:

- Overall, Google takes the crown for malware distribution - turning up more than twice the amount of malware as Bing, Twitter and Yahoo! combined when searches on popular trending topics were performed. Google presents at 69 per cent; Yahoo! at 18 per cent; Bing at 12 per cent; and Twitter at one per cent.

- The average amount of time for a trending topic to appear on one of the major search engines after appearing on Twitter varies tremendously: 1.2 days for Google, 4.3 days for Bing, and 4.8 days for Yahoo!

- Over half of the malware found was between the hours of 4:00 a.m. and 10:00 a.m. GMT.

- The top 10 terms used by malware distributors include the name of a NFL player, three actresses, a Play*boy [sic] Playmate and a college student who faked his way into Harvard.

The Darkside of Twitter

Barracuda Labs analysed more than 25 million Twitter accounts, both legitimate and malicious. The purpose of this part of the study was to measure and analyse account behaviour on Twitter in order to model normal user behaviour and identify features that are strong indicators of illegitimate account use. The study reviews several key areas including True Twitter Users1, Twitter Crime Rate2, and Tweet Number3. The results will be presented at Security Bsides Las Vegas on Wednesday, July 28, at 3:00 p.m. PT, at the 2810 Resort.

Key highlights from the Twitter research include:

- In general, activity is increasing on Twitter: more users are coming online; True Twitter Users are tweeting more often, and even casual users are becoming more active. As users become more active, the malicious activity also increases
- Only 28.87 per cent of Twitter users are actual True Twitter Users
- Half of Twitter users tweet less than once a day, yet one in 10 users tweet five or more times a day and 30 per cent of Twitter accounts have never tweeted
- One in every eight Twitter users has at least 10 times more followers than they are following
- Only one in 10 users is following more than 100 users, and almost half are following less than five
- The Twitter Crime Rate for the first half of 2010 was 1.67 per cent

To review the complete Barracuda Labs 2010 Midyear Security Report and the company's security portal, please visit http://barracudalabs.com.

Resources:

- Download the Barracuda Labs 2010 Midyear Security Report at http://www.barracudalabs.com/research_resources.html.
- View the Barracuda Labs security research portal at http://BarracudaLabs.com.
- Follow Barracuda Labs on Twitter at @barracudalabs.

Footnotes:

1 - 'True Twitter User' is defined as a user that has at least (?) 10 followers, follows at least (?) 10 people, and has tweeted at least (?) 10 times.

2 - 'Twitter Crime Rate' is defined as the percentage of accounts created per month that were eventually suspended for malicious or suspicious activity, or otherwise misused.

3 - 'Tweet Number' is defined as a user's average number of tweets per day.
Barracuda Networks
Barracuda Networks Inc. combines premisesbased gateways and software, virtual appliances, cloud services, and sophisticated remote support to deliver comprehensive content security, data protection and application delivery solutions. The company's expansive product portfolio includes offerings for protection against email, Web and IM threats as well as products that improve application delivery and network access, message archiving, backup and data protection. Coca-Cola, FedEx, Harvard University, IBM, L'Oreal, and Europcar are among the more than 100,000 organizations protecting their IT infrastructures with Barracuda Networks' range of affordable, easytodeploy and manage solutions. Barracuda Networks is privately held with its International headquarters in Campbell, Calif.

For more information, please visit www.barracudanetworks.com.

Diese Pressemitteilungen könnten Sie auch interessieren
Weitere Informationen zum Thema "Sicherheit":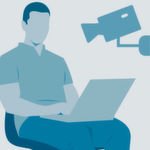 Der moderne Hacker im Visier der Behörden
Die Welt der Ha­cker be­fin­det sich in ei­nem kon­ti­nu­ier­li­chen Wan­del. Durch im­mer neue tech­ni­sche Mög­lich­kei­ten ent­wi­ckeln Cy­ber­kri­mi­nel­le im­mer bes­se­re An­grif­fe und ver­ber­gen sie sich gleich­zei­tig im­mer bes­ser vor ih­ren Ver­fol­gern. In den USA ver­fol­gen FBI, Se­c­ret Ser­vice und Ho­me­land-Se­cu­ri­ty Cy­ber-Straf­ta­ten. Die Ein­schät­zung der Ex­per­ten die­ser Ein­rich­tun­gen fällt aber wei­test­ge­hend er­nüch­t­ernd aus.
Weiterlesen