Avaya and IBM Expand Relationship with Focus on Unified Communications and Security Interoperability
Leading security from IBM Internet Security Systems and unified communications architecture from Avaya designed to offer companies open, scalable and secure communication solutions
Armonk, NY & Basking Ridge, NJ

, (PresseBox) -
Avaya and IBM (NYSE: IBM) announced today an expansion of their alliance relationship to deliver unified communications solutions backed by newly Avaya certified security products for enterprise clients and government organizations, worldwide. The two companies also plan to focus support on Avaya Aura(TM) - Avaya's new unified communications architecture -- by incorporating Avaya Aura into existing IBM converged communications services.

As part of the expanded alliance, the companies will jointly deliver unified communications solutions that streamline mission critical and complex communication systems, achieve rapid return on investment and improve productivity by helping to allow users to communicate anytime from anywhere, regardless of device or network. In addition, Avaya has certified the IBM Internet Security Systems' Proventia GX 5208(TM) and Proventia Management SiteProtector SP1001(TM) as compliant with IP telephony solutions from Avaya, enabling IBM to offer comprehensive intrusion protection for Avaya Aura's communication system.

"As more and more companies move toward unified communications, it's important that they take a holistic approach to security that encompasses multi-vendor applications in mobile and virtual environments," said Dan Powers, vice president of brand, strategy, marketing and business development at IBM ISS. "Individual workers will assume security comes from the core, but they can be one of the most vulnerable points of entry if it does not. IBM has created solutions in our Intrusion Prevention Systems designed to help prevent current and emerging threats and help keep unified communications deployments secure."

Today, IBM and Avaya are delivering unified communications and contact center solutions designed to meet the needs of clients in all industries. With this new powerful combination of Avaya Aura and IBM's extensive experience in planning, design and implementation of Unified Communications and Contact Center solutions, customers can benefit from a unified architecture that centralizes and integrates communications in multi-platform, multi-technology provider and multi-modal environments in a cost effective manner.

"IBM and Avaya have had a strong alliance for more than eight years, and with this expansion, we can offer a breadth of business communications solutions and truly complimentary portfolios designed to meet client demands around the globe," said Laurence Guihard-Joly, vice-president of Integrated Communications Services, IBM. "Together, IBM and Avaya offer robust and security rich mission critical solutions while adopting industry protocols and open standards."

IBM and Avaya solutions are used by leaders all over the world to help reduce costs, streamline businesses and enable anytime, anywhere communications. Shanghai Airlines, for instance, generates close, regular customer interaction that improves customer satisfaction throughout the sales cycle using an integrated Customer Relationship Management Contact Center solution that consolidates fragmented areas of the business. The solution is delivered by IBM and Avaya contact center applications, agent desktops, scheduling applications and a knowledge database.

"Shanghai Airlines is benefiting from the combined power, expertise and solutions offered by both IBM and Avaya that were incomparable to any other option," said Wang Lu Ping, General Manager of Information Technology at Shanghai Airlines. "Today our customer satisfaction rate has improved immensely and we are capitalizing on the strengths of an alliance that is continuing to evolve."

Leveraging the industry leading, security focused capabilities of both IBM ISS and Avaya solutions, companies are better able to proactively prevent attacks such as denial or interruption of service, VoIP phishing, eavesdropping, malware and overall business interruption. The solutions can assist customers to assess security needs, protect, remediate and even outsource security network operations if desired.

"Avaya and IBM have a number of integrated solutions across our unified communications portfolios and a long history of success in contact center deployments," said Todd Abbott, senior vice president and president, Avaya Field Operations. "As part of our expanded alliance, we are building a tighter relationship around the services, solutions and security that enable customers to quickly reap the benefits of Avaya Aura."

IBM ISS is an active development partner with Avaya, working to provide interoperability with Avaya technology to help extend the value of customers' investments in its network. IBM's strong research, products and services builds the foundation for a pre-emptive approach to security, and gives Avaya customers choice and flexibility in how they choose to acquire key security technologies, whether it be through direct product purchases, Managed Security Services or through their carriers.

About IBM

For more information, visit: www.ibm.com
Avaya Verwaltungs GmbH
Avaya is a global leader in enterprise communications systems. The company provides unified communications, contact centers, and related services directly and through its channel partners to leading businesses and organizations around the world. Enterprises of all sizes depend on Avaya for state-of-the-art communications that improve efficiency, collaboration, customer service, and competitiveness. For more information please visit www.avaya.com.



Diese Pressemitteilungen könnten Sie auch interessieren
Weitere Informationen zum Thema "Kommunikation":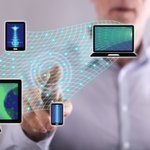 Mobilgeräte verlangen besonderen Schutz
Die Her­aus­for­de­rung bei der mo­bi­len IT in der Öf­f­ent­li­chen Ver­wal­tung be­ginnt ganz am An­fang: bei der um­fas­sen­den Ein­g­lie­de­rung, Kon­trol­le und Si­cher­heit mo­bi­ler End­ge­rä­te als Er­gän­zung zur be­ste­hen­den In­fra­struk­tur.
Weiterlesen