Oberthur Technologies installs CARDLINE VERSA - Atlantic Zeiser's innovative card personalization and security system
World leading provider of smart card technology meets huge demand for cost-effective and secure personalised cards
Emmingen

, (PresseBox) -
Oberthur Technologies, the world's second largest provider of security and identification based on smart card technology and associated services for mobile, payment, transport, digital TV and convergence markets has chosen CARDLINE VERSA from Atlantic Zeiser. Described by the company as a 'production powerhouse' CARDLINE VERSA offers complete personalization, maximum flexibility in configuration and the ultimate advantage of UV inkbased DoD printing.

Jim Swain, Oberthur's Vice President of Process Improvement, Engineering & Quality in North America tells us: "We recognize huge growth in the demand for secure, personalized cards. Major card suppliers such as American Express, MasterCard and VISA have all recognized the ultimate cost effectiveness of UV drop on demand (DoD) printing, with its ability for high production speeds and high levels of print quality. Oberthur is now installing the latest innovative technologies from Atlantic Zeiser as they believe this company offers the best inkjet printing technology for card production on the market today." Swain continues, "Our purchasing decision was based on our ROI analysis of CARDLINE VERSA - its LED drying and integrated camera systems with inline grading of bar codes for immediate prepaid card transactions, its modular nature and its capabilities to print on both sides of the card, monitor bar code quality and print in white ink as well as black."

Competitive Market Demands Innovation

Like many segments of the printing industry, the card manufacturing market is changing rapidly. Card issuers and card manufacturers face cost pressures, short delivery schedules and the need for increased flexibility and personalization particularly as demand grows for open loop prepaid cards. Oberthur Technologies has stepped up to this challenge as it continually seeks ways to meet the changing needs of its customers and offer solutions that exceed expectations.

Swain points out that Atlantic Zeiser's CARDLINE VERSA provides very high quality print for runs of personalized and secure prepaid cards. "CARDLINE VERSA is a versatile and highly efficient personalization solution," states Swain. "For prepaid applications the system is designed to run at up to 32,000 cards per hour in combination with high capacity card input and output devices and a high capacity Xcore labeler reducing operator intervention and changeover time, allowing the highest possible net production."

Some of the advantages of CARDLINE VERSA

With CARDLINE VERSA, magnetic encoding can be rotated for top down or bottomup and the magnetic encoding head can be freely positioned across the card or product. Accurate personalization is provided using a fixed reference edge along with card alignment units for exact product alignment. Optionally the system can be equipped with additional inline camera verification for an accurate audit trail reports.

Friedbert Bayer, Director of Market & Product Management for Card Systems at Atlantic Zeiser says: "We are complimented that a global company with the reputation of Oberthur Technologies has chosen to partner with Atlantic Zeiser in the acquisition of a CARDLINE VERSA system. Our system delivers excellent print and encoding quality, quick job setup time and a high degree of flexibility regardless of card format. The modular system design allows for customer specific system configurations such as that chosen by Oberthur."

About Oberthur Technologies

With sales of 905 million Euros in 2009, Oberthur Technologies is a world leader in the field of secure technologies. Innovation and excellence ensure Oberthur Technologies' strong positioning in its primary target markets which include

- Card Systems: The world's second largest provider of security and identification based cards using smart card technology and associated services for mobile, payment, transport, digital TV and convergence markets.
- Identity: Leading international supply for the manufacture and personalization of secure identity documents such as passports, identity cards, driving licenses and health care cards - both traditional and electronic - and associated services for both governmental and corporate markets.
- Security printing: A key player in the secure printing industry specializing in the production of banknotes, cheques and other security documents in more than fifty countries.
- Cash protection: World leader in the emerging market of intelligent systems to secure cashintransit and ATM.

You can find a full overview of all product and system solutions as well as further offers from the company at www.atlanticzeiser.com.
Atlantic Zeiser GmbH
Atlantic Zeiser helps industrial customers to raise the cost efficiency, market value, security and quality of their products in the production and goods logistic chain. The company guarantees this through solutions for highvalue individual coding, identification and additional printing of each individual product with frequently changing content. Atlantic Zeiser has specialised in digital printing on demanding substrates, which have a relatively low print colour adhesion, where a quality and production speed comparable with offset printing is guaranteed. In the three segments of digital print solutions for industrial applications, card systems and banknote & security print systems, Atlantic Zeiser develops, manufacturers and distributes technology components and integrated systems for commercial and state industrial clients throughout the world. Atlantic Zeiser supports its customers via its own nine sites as well as distribution and support offices in around 50 countries.
Diese Pressemitteilungen könnten Sie auch interessieren
Weitere Informationen zum Thema "Produktionstechnik":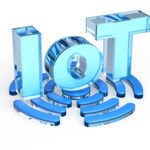 Wie wird der Umsatz mithilfe des Internet of Things smart?
Wer mit smar­ten Pro­duk­ten und Ser­vices Geld ver­die­nen will, muss die­se nicht nur ent­wi­ckeln und an­bie­ten. Viel­mehr sind die pas­sen­den Er­lös­mo­del­le ein ent­schei­den­der Be­stand­teil von IoT-Pro­jek­ten. Und die­se un­ter­schei­den sich zum Teil deut­lich von den Um­satz­prak­ti­ken bei klas­si­schen Pro­dukt­ver­käu­fen und Sup­port-An­ge­bo­ten. Die Er­lös­mo­del­le auf die An­for­de­run­gen des IoT an­zu­pas­sen, ist we­ni­ger ei­ne tech­ni­sche als ei­ne kul­tu­rel­le Her­aus­for­de­rung.
Weiterlesen