AMD ATI Stream Technology Accelerates Adobe Premiere Pro CS4 Workflows
Beta Plug-In Available from AMD.com
Sunnyvale

, (PresseBox) -
AMD (NYSE: AMD) announces the availability of a beta plug-in for the Adobe® Premiere® Pro CS4 software that continues to enhance the performance of a range of complex video editing tasks.(1) The plug-in is the result of an ongoing collaboration between Adobe and AMD engineers to take advantage of ATI Stream technology to allocate processing between available system CPU and GPU resources to enable maximum application performance.

The Adobe Premiere Pro CS4 plug-in draws on the computational power of both the CPU and GPU to add hardware-driven performance improvements to the already rapid processing power of Adobe Premiere Pro. ATI Stream technology allows the powerful GPU to be used for more than just graphics processing, resulting in enhanced general computing power.

Consumers and professionals using AMD platform technology, such as the desktop PC platform technology codenamed "Dragon," ATI Radeon(TM) or ATI FirePro(TM) graphics cards looking to improve the performance of compute-intensive applications like video encoding. Adobe Premiere Pro CS4 provides a comprehensive solution for creative professionals who need to craft world-class video, audio and interactive media. ATI Stream Technology taps additional computing resources available to Adobe Premiere Pro users by taking advantage of both CPU and GPU processing power.

The ATI Catalyst(TM) Driver enables millions of ATI Radeon(TM) and ATI FirePro(TM) users to unlock ATI Stream compute acceleration capabilities on their graphics cards. Upon downloading http://links.amd.com/adobepremiere and installing the latest plug-in, Adobe users with the plug-in and the latest Catalyst driver may experience an encoding performance improvement of up to 8X.1

Follow ATI Stream updates on Twitter at @ATIStream

For graphics card pricing, click here: http://cts.businesswire.com/ct/CT?id=smartlink&url=http%3A%2F%2Fwheretobuy.amd.com%2Fgpus.html%23Manufacturer%3DATI&esheet=5987626&lan=en_US&anchor=here&index=11

Provide feedback on the application in the AMD Forum

Product images can be found at the AMD Unprocessed Flickr page

(1)The Beta plug-in for Adobe® Premiere® Pro CS4 demonstrates significant increases in video encoding performance. When installed, the plug-in encoded an H.264, 1440x1080i 29.97 frames-per-second, High Quality file in 47.3s; without the plug-in, Adobe Premiere Pro encoded the same file in 372.5s (Custom pre-set based on 1440x1080i 29.97 frames-per-second High Quality where Video Bitrate = CBR 15 Mbps & Audio Bitrate = 128 kbps), demonstrating an almost 8x faster encode time.

System Specifications: AMD Phenom(TM) II X4 955 3.2GHz processor; 8GB Corsair Dominator CM3X2G1866C9D memory; Sapphire ATI Radeon(TM) HD4870 1024MB; Windows Vista Ultimate x64 SP1. Performance of the Adobe Premiere Plug-In will vary based on system configuration, ATI Radeon product, source file and output settings used.

Copyright 2009, Advanced Micro Devices, Inc. All rights reserved. AMD, the AMD Arrow logo, ATI, the ATI logo, AMD Phenom, Catalyst, FirePro, Radeon, and combinations thereof are trademarks of Advanced Micro Devices, Inc. Other names are for informational purposes only and may be trademarks of their respective
AMD GmbH
Advanced Micro Devices (NYSE: AMD) is an innovative technology company dedicated to collaborating with customers and technology partners to ignite the next generation of computing and graphics solutions at work, home and play. For more information, visit http://www.amd.com.

Diese Pressemitteilungen könnten Sie auch interessieren
Weitere Informationen zum Thema "Software":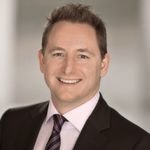 Sophos: MSPs sind langfristig profitabler als Reseller
Zu den An­bie­tern, die Ma­na­ged Se­cu­ri­ty Ser­vices kon­se­qu­ent pro­pa­gie­ren, zählt So­phos. Mi­cha­el Gutsch, MSP Chan­nel Ac­co­unt Exe­cu­ti­ve bei dem Her­s­tel­ler, er­läu­tert den Nut­zen des Kon­zepts. So­phos tritt beim HSP Sum­mit 2018 als Pre­mi­um-Spon­sor auf.
Weiterlesen