Alliance Memory 16Gb Mobile LPDDR3 SDRAM Offers Low Power Consumption to Optimize Battery Life in Mobile Devices
SAN CARLOS, Calif.

, (PresseBox) -
Alliance Memory today introduced a new high-speed CMOS mobile low-power DDR3 (LPDDR3) SDRAM designed to extend battery life in compact portable devices. Featuring low voltage operation of 1.2V/1.8V and a number of power-saving features, the 16Gb AS4C512M32MD3 is offered in the 11.0mm by 11.5mm 178-ball FBGA package.

With each new product generation, designers of mobile devices such as smartphones, tablets, and virtual and augmented reality (VR and AR) headsets are tasked with providing more functionality in less space while using less power. To meet this demand, the LPDDR3 device released today features auto temperature-compensated self-refresh (TCSR) to minimize power consumption at lower ambient temperatures. In addition, its partial-array self-refresh (PASR) feature reduces power by only refreshing critical data, while a deep power down (DPD) mode provides an ultra-low power state when data retention isn't required.

"Reducing IC power consumption can directly increase battery life in portable devices, so the applications for LPDDR3 SDRAMs in the consumer and mobile communication markets continue to grow," said David Bagby, president and CEO of Alliance Memory. "At the same time, the number of suppliers for these devices is decreasing. Alliance Memory is offering designers a new alternative and shorter lead times for the low power consumption they require. Devices such as our new 16Gb AS4C512M32MD3 provide reliable drop-in, pin-for-pin-compatible replacements for a number of similar solutions in high-bandwidth, high-performance memory system applications."

Manufactured using a 20nm process, the AS4C512M32MD3 is internally configured as 8 banks x 32 Mbit x 32. The device offers high-speed operation with a clock frequency of 667MHz and data rate of 1333Mbps, and it features an extended commercial temperature range of -25°C to +85°C. The LPDDR3 SDRAM offers fully synchronous operation and programmable read or write burst lengths of 4, 8, or 16. An auto pre-charge function provides a self-timed row pre-charge initiated at the end of the burst sequence. Easy-to-use refresh functions include auto- or self-refresh. The RoHS-compliant device is lead (Pb)- and halogen-free.

Samples and production quantities of the new LPDDR3 are available now, with lead times of four to six weeks for production quantities.
Alliance Memory Inc.
Alliance Memory is a worldwide provider of critical and hard-to-find DRAM and SRAM memory ICs for the communications, computing, consumer electronics, medical, automotive, and industrial markets. The company's product range includes DRAMs and SRAMs with commercial, industrial, and automotive operating temperature ranges and densities from 64Kb to 8Gb. Privately held, Alliance Memory maintains headquarters in San Carlos, California, and regional offices in Europe, Asia, and South America. More information about Alliance Memory is available online at www.alliancememory.com.
Diese Pressemitteilungen könnten Sie auch interessieren
Weitere Informationen zum Thema "Hardware":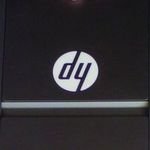 Verräterisches Logo: Aus "HP" wird "dy"
Of­fen­bar ar­bei­tet Hew­lett-Pa­c­kard (HP) an ei­ner Um­fir­mie­rung. Zum 1. April die­ses Jah­res sind Auf­nah­men des neu­en Lo­go-Schrift­zu­ges "dy" auf­ge­taucht. Die Ge­rüch­te­küche über die Hin­ter­grün­de bro­delt.
Weiterlesen