Alibaba Cloud to Launch Big Data Service "MaxCompute" in Europe
Making innovations a real possibility within the fields of AI, deep learning and data analytics
Paris

, (PresseBox) -
Alibaba Cloud, the cloud computing arm of Alibaba Group, announced today at Paris VivaTech that it plans to launch its big data service "MaxCompute" in Europe in the second half of 2017. This move brings sophisticated data intelligence services ranging from data processing and analytics to machine learning to European businesses, in order to meet the growing digitalization demand from a range of industries and sectors.

Developed by Alibaba Cloud, MaxCompute is a big data platform that allows users to store and process massive amounts of structural and unstructural data such as image, video and audio to levels as high as TB (terabyte) or even PB (petabyte). A single MaxCompute cluster could scale up to 10,000 servers. The platform is essential as the data warehouse and modeling component within Alibaba Cloud's award-winning data intelligence offering. Alibaba Cloud achieved industry recognition for the service when it became the world champion in the CloudSort category of the 2016 Sort Benchmark competition, setting a new world record of the lowest computing cost at $1.44 per TB.

"Europe has always been an industrial and societal pioneer, and today it continues to nurture creativity and innovation for this digitalizing planet. As one of the world's leading cloud providers, Alibaba Cloud will assist European enterprises to unlock the immense value of their data using a highly secure and scalable cloud infrastructure and AI programs," said Wanli Min, AI and data mining scientist of Alibaba Cloud.

By providing a strong and flexible big data offering, Alibaba Cloud will make breakthrough innovation in Europe a real possibility within the fields of artificial intelligence (AI), deep learning and data analytics. The company's cloud-enabled AI program - "ET Brain" - has been widely applied in China to help tackle real-world challenges, such as easing traffic congestion with real-time traffic prediction and recommendations for traffic light management.

Since the establishment of its European business, Alibaba Cloud has been committed to building a technology ecosystem in conjunction with its local partners to drive cloud and big data business within the region.

Alibaba Cloud opened its first data center in Europe in November 2016 – with Vodafone Germany – answering regional demand for sophisticated cloud computing services and digital infrastructure. Alibaba Cloud is also a founding member of the General Assembly of the EU Code of Conduct for Cloud Service Providers, and works together with other international companies to contribute to the healthy development of the technology industry.

For more info of MaxCompute, please visit this link to the product page.  
Alibaba.com
Alibaba Cloud (intl.aliyun.com), der im September 2009 gegründete Cloud-Computing-Geschäftszweig der Alibaba Group, entwickelt hoch skalierbare Plattformen für Cloud Computing und Datenmanagement. Alibaba Cloud bietet eine umfassende Sammlung an globalen Cloud-Computing-Services, um wachsende Unternehmen weltweit zu unterstützen, wie Verkäufer und Kunden sowie die Beteiligten des Online- und Mobile-Commerce-Ökosystems der Alibaba Group. Alibaba Cloud ist ein Geschäftsbereich der Alibaba Group.
Diese Pressemitteilungen könnten Sie auch interessieren
Weitere Informationen zum Thema "Software":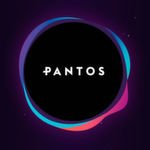 Pantos überwindet Blockchain-Grenzen
Bit­pan­da und die TU Wi­en ar­bei­ten ge­mein­sam an ei­nem Mul­ti-Block­chain-To­ken­sys­tem. Das soll Res­sour­cen bün­deln, Ar­bi­tra­ge-Han­del in Echt­zeit er­mög­li­chen und die ak­tu­el­le Sig­ni­fi­kanz ein­zel­ner Block­chains mes­sen.
Weiterlesen