SCIEX Announces New Biotransformation Solutions for Routine and Comprehensive Metabolism and Biologic Catabolism Studies
Biotransform solutions use the first commercial software to automate protein catabolite identification and speeds identification of metabolites and catabolites
Framingham, MA

, (PresseBox) -
SCIEX, a global leader in life science analytical technologies, announced today the latest additions to its growing line of solutions for pharmaceutical drug discovery and development. The Routine Biotransform Solution and the Advanced Biotransform Solution are powered by SCIEX's new MetabolitePilotTM Software 2.0.

The new solutions will accelerate and automate small molecule metabolism and biologics catabolism studies. Both solutions provide intuitive metabolism data processing with automated structural interpretation, advanced processing options, and templates for analysis of antibody-drug conjugate (ADC) catabolism, improving efficiency and cost savings for both routine and comprehensive Metabolite ID studies.

Biotransformation studies are a necessary part of therapeutic development for both small and large molecule drugs. Whether researchers are working against the clock to locate soft spots and identify metabolites in drug discovery, or need total confidence that they are identifying every detectable metabolite or peptide catabolite in drug development, SCIEX offers an integrated solution to meet scientists' requirements.

SCIEX's Routine Biotransform Solution is comprised of the ExionLC™ AD system, X500 QTOF System (Quadruple Time of Flight) platform and MetabolitePilot Software 2.0. The easy-to-use SCIEX OS user interface enables pharmaceutical researchers to simplify high-throughput Metabolite ID and soft spot analyses for both small and large molecules. The solution allows high-throughput screening to be completed quickly and accurately by identifying the top metabolites for a compound and reporting them back to the chemists and biologists in the simplest way possible, leading to fast project turnaround times.

The Advanced Biotransform Solution from SCIEX uses unbiased SWATH® Acquisition on the SCIEX TripleTOF® 6600 System to conduct in-depth, comprehensive metabolism/catabolism studies in a single sample injection. Pharmaceutical researchers that are comprehensively identifying all the metabolites and biotransformations of a molecule are now able to automate metabolite and catabolite data processing with the MetabolitePilot Software 2.0, which provides highly accurate structural identification for traditional small molecule metabolites and for complex biologic catabolites.

"Until now, customers have not had many options for software processing around biologics catabolism studies. Additionally the data processing and interpretation has often been manual and laborious. These new solutions with MetabolitePilot Software 2.0 are able to intelligently process biologics catabolism data," said Farzana Azam, Senior Director, Pharmaceutical/CRO Business at SCIEX. "When combined with SWATH Acquisition researchers can do single injection analysis and get comprehensive coverage of their sample. This enables them to be confident they are not missing any low-level metabolites/catabolites that may be important. Biotransform solutions offer the flexibility to either quickly identify metabolites, catabolites or enable more in-depth metabolism or catabolism studies, with rapid processing."

To learn more about transforming biotransformation studies and explore the Biotransformation Solutions from SCIEX: sciex.com/biotransform
SCIEX Germany GmbH
SCIEX helps to improve the world we live in by enabling scientists and laboratory analysts to find answers to the complex analytical challenges they face. The company's global leadership and world-class service and support in the capillary electrophoresis and liquid chromatography-mass spectrometry industry have made it a trusted partner to thousands of the scientists and lab analysts worldwide who are focused on basic research, drug discovery and development, food and environmental testing, forensics and clinical research.

With over 40 years of proven innovation, SCIEX excels by listening to and understanding the ever-evolving needs of its customers to develop reliable, sensitive and intuitive solutions that continue to redefine what is achievable in routine and complex analysis. For more information, please visit sciex.com.
Diese Pressemitteilungen könnten Sie auch interessieren
Weitere Informationen zum Thema "Forschung und Entwicklung":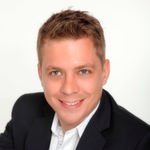 Mit Künstlicher Intelligenz auf zu neuen Ufern
Das In­ter­es­se an Künst­li­cher In­tel­li­genz, ma­schi­nel­lem Ler­nen und De­ep Lear­ning nimmt deut­lich zu. Doch nur we­ni­ge Un­ter­neh­men ver­fü­gen über das Know-how, um die da­für er­for­der­li­chen Ar­chi­tek­tu­ren zu kon­zi­pie­ren und zu im­p­le­men­tie­ren. Va­li­dier­te Lö­sungs­pa­ke­te sch­lie­ßen die­se Lü­cke und er­mög­li­chen Un­ter­neh­men in vie­len Bran­chen die Er­sch­lie­ßung neu­er Ge­schäfts­po­ten­zia­le.
Weiterlesen