4SC AG: Resminostat enhances immune cell cancer cell interaction
Planegg-Martinsried

, (PresseBox) -

Resminostat increases both cancer cell sensitivity towards natural killer (NK) cell-mediated killing and the direct killing activity of NK cells
Oral presentation at the Cancer Immunotherapy and Combinations Congress, as part of the World Preclinical Congress on 13 June 2017 at 4:05 p.m. EDT in Boston, USA


New preclinical data of 4SC AG (4SC, FSE Prime Standard: VSC) has demonstrated that resminostat influences the anti-cancer response of natural killer (NK) cells - a subset of our body's own immune cells. Resminostat increases the sensitivity of cancer cells to killing by NK cells and enhances the killing activity of NK cells towards cancer cells.

Roland Baumgartner, Ph.D., Chief Scientific Officer of 4SC, explained the scientific details: "In earlier experiments we established that resminostat increased the sensitivity of cancer cells to NK cell-mediated killing. The addition of resminostat to numerous cancer cell lines induced expression of molecules such as NKG2D ligands - molecules that are specifically recognized by NK cells. In contrast to competing histone deacetylase (HDAC) inhibitors, which negatively affect the viability of NK cells, resminostat increased the proportion of NK cells in the tumor microenvironment.

We now demonstrated that treatment with resminostat enhanced the activity of NK cells. The addition of resminostat to either mixed blood cells or isolated NK cells resulted in strong activation of NK cells - measured by expression of the activation marker CD69. Furthermore, blood cells which were pre-treated with resminostat killed tumor cells more efficaciously than non-treated blood cells."

Jason Loveridge, Ph.D., Chief Executive Officer of 4SC, added: "These new preclinical data add another piece to our understanding of how resminostat affects the interplay between our body's own immune system and cancer. These new insights are highly valuable and support our clinical development plans to advance resminostat to market authorization."

Oral presentation at the Cancer Immunotherapy and Combinations Congress

Svetlana Hamm, Ph.D., Head of Translational Pharmacology of 4SC, will present the scientific details at the Cancer Immunotherapy and Combinations Congress, as part of the World Preclinical Congress.

Presentation Epigenetic priming with HDAC inhibitor resminostat sensitizes cancer to NK cell based immunotherapy

Time Tuesday, 13 June 2017, 4:05 p.m. EDT

Location Westin Boston Waterfront, Boston, USA

About resminostat

Resminostat is an orally administered histone deacetylase (HDAC) inhibitor that potentially offers a novel approach to treating a wide variety of cancers, both as monotherapy and in combination therapy with other anti-cancer drugs. As an inhibitor that blocks HDAC classes I, IIB and IV, resminostat can potentially offer benefit to patients as it inhibits tumor growth and proliferation, causes tumor regression, and strengthens the body's own immune response to cancer.

Resminostat has been shown to be well tolerated in patients with advanced cancers in Phase I studies. Its use in the treatment of cutaneous T-cell lymphoma (CTCL), Hodgkin's lymphoma and liver, lung, colon, pancreatic and biliary tract cancers has been and is being investigated in further clinical studies. Initial positive efficacy results for resminostat in monotherapy were observed in patients with Hodgkin's lymphoma and in combination with sorafenib in selected patients with advanced liver cancer (hepatocellular cancer, HCC).

Forward-looking information

Information set forth in this press release contains forward-looking statements, which involve risks and uncertainties. The forward-looking statements contained herein represent the judgement of 4SC as of the date of this press release. Such forward-looking statements are neither promises nor guarantees, but are subject to a variety of risks and uncertainties, many of which are beyond 4SC's control, and which could cause actual results to differ materially from those contemplated in these forward-looking statements. 4SC expressly disclaims any obligation or undertaking to release any updates or revisions to any such statements to reflect any change in its expectations or any change in events, conditions or circumstances on which any such statement is based.
4SC AG
4SC AG is a clinical-stage biopharmaceutical company developing small-molecule drugs that can target key indications in cancer with high unmet medical needs. Such drugs are intended to provide patients with innovative treatment options that are more tolerable and efficacious than existing therapies and provide a better quality of life. 4SC's core assets include resminostat, 4SC-202 and 4SC-208.

4SC's pipeline is protected by a comprehensive portfolio of patents and comprises promising products that are in various stages of preclinical and clinical development. 4SC's aim is to generate future growth and enhance its enterprise value by entering into partnerships with pharmaceutical and biotech companies and/or the eventual marketing and sales of approved drugs in select territories by 4SC itself. Founded in 1997, 4SC had 48 employees as of 31 March 2017. 4SC has been listed on the Prime Standard of the Frankfurt Stock Exchange since December 2005.

Diese Pressemitteilungen könnten Sie auch interessieren
Weitere Informationen zum Thema "Forschung und Entwicklung":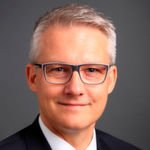 Kundenservice & Co. – so bestimmen Bots die Zukunft
Künst­li­che In­tel­li­genz (KI) ve­r­än­dert un­ser täg­li­ches Le­ben. Galt der Touch­sc­re­en bei Smart­pho­nes vor zehn Jah­ren noch als Sen­sa­ti­on, ist er heu­te völ­lig selbst­ver­ständ­lich ge­wor­den. Die nächs­te gro­ße Ve­r­än­de­rung, die ähn­lich ein­schnei­dend wie der Touch­sc­re­en sein wird, er­obert ge­ra­de welt­weit die Märk­te: Spra­che als neu­es In­ter­face. Ama­zons Ale­xa und Goog­le Ho­me. Mil­lio­nen die­ser Ge­rä­te ste­hen be­reits welt­weit in den Haus­hal­ten. Auch beim The­ma Kun­den­ser­vice spie­len Bots und Spra­che ei­ne im­mer wich­ti­ge­re Rol­le.
Weiterlesen